It's something of a generic long-held assumption that families stick together and take care of one another through thick and thin. While that may be the case in reality, in cinema it's something quite different indeed. Whether it's mothers, fathers, sisters, brothers, family ties are something that filmmakers across the world relish in testing to their very limits.
It's the latter that has formed the basis for a wide variety of films exploring the different permutations of brotherhood, from its reactions to patriarchal discord to, more simply, sibling opposition and the inherent that lie within that. Rams, the sophomore feature from Icelandic filmmaker Grímur Hákonarson, is the latest example of an inharmonious relationship between two rival brothers, albeit one set in a remote sheep-farming valley. To celebrate the release of the film on DVD & Blu-ray 30th May, we've rounded up some of the best films depicting wayward brothers.
Rams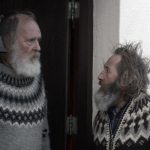 Winner of the Un Certain Regard award at the 2015 Cannes Film Festival, Grímur Hákonarson's crowd-pleasing comedy-drama proves that universal stories can indeed be told within the most niche of locations. Sigur ður Sigurjónsson and Theodór Júlíusson play Gummi and Kiddi, two rival sheep farmers who haven't spoken in 40 years. They are forced to mend old wounds and work together, however, when authorities set out to exterminate their beloved sheep. A perfect example of deadpan comedy, Rams is as darkly humorous as it is genuinely in tune with the everlasting bond between brothers.
On the Waterfront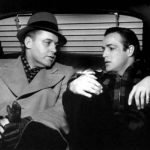 Winner of eight Academy Awards, Elia Kazan's classic film noir sees a scene-stealing Marlon Brando (in the first of many iconic roles) playing an ex-prize fighter-turned-longshoreman who attempts to stand up to his corrupt union bosses, all the while contending with the actions of his scheming brother, played by Rod Steiger. Set on the waterfronts of Hoboken, New Jersey, Kazan's film is a gritty depiction of extortion and corruption, an environment where brotherly ties mean precious little.
The Godfather Part II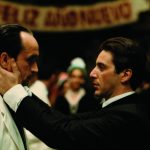 Hailed not only as one of the greatest sequels ever made but the greatest film committed to celluloid, Francis Ford Coppola's American crime film documents the continuing travails of the Corleone family, now presided over by Al Pacino's Michael Corleone. In the aftermath of the an attempt on his life, the new Don finds his title challenged by his resentful brother Fredo (John Cazale), who turns to the family's rivals to help him reassert himself at the top. Unlike other genres, familial antipathy in gangster films usually leads to conspiracy, betrayal and most likely assassinations, each of which are in no short supply in Coppola's perfect film.
Ran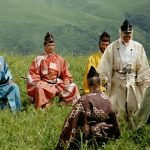 Japanese filmmaker Akira Kurosawa's final masterpiece is this loose adaptation of Shakespeare's tragedy 'King Lear', set in medieval, war-torn Japan and told on an epic scale. When an elderly lord, Hidetora Ichimonji (played by Tatsuya Nakadai) abdicates the throne to his three sons, they begin to mount plans to turn against both themselves and their father in a bid to take the kingdom for themselves.  Akira Terao, Jinpachi Nezu and Daisuke Ryû superbly embody the three brothers Taro, Jiro and Saburo, who each his own reason for betraying the family around them for their own personal gain.
Dead Ringers

Jeremy Irons has rarely been better than he is in David Cronenberg's eerie drama about a pair of twin gynaecologists benefiting from the uncanniness of their shared personas. Playing both Elliott and Beverly, the latter being the meeker of the two, Irons expertly differentiates his performance of each sibling with simple gestures and personality traits, which are exacerbated when their relationship begins to deteriorate when an external presence enters their lives.
Rain Man

While on paper one wouldn't envision Tom Cruise and Dustin Hoffman playing siblings, their pairing in Barry Levinson's Academy Award-winning drama proved that a scarcity of facial similarities didn't necessarily affect their palpable chemistry. Cruise plays Charlie Babbitt, a selfish car dealer who, after learning that his estranged father left in his will his $3 million fortune to the older brother he never knew he had, the mentally challenged Raymond (Hoffman), sets out on a cross-country trip to benefit from such an ostensibly easy-to-manipulate situation. It isn't long before the two brothers begin to bond and grow closer, putting their obvious differences aside as they come to terms with the loss of  their father.
Latest posts by
John McArthur
(see all)