June sees a diverse selection of special event cinema coming to the Barbican in London. There is a bit of something to interest everyone from Italian horror to the films of this year's major Cannes winner, Ken Loach.
A Squandered Sunday  + ScreenTalk with Drahomíra Vihanová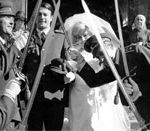 Alongside Milos Forman, Ivan Passer, and Jirí Menzel, Drahomíra Vihanová was a prominent member of the Czechoslovak New Wave, but unlike some of her contemporaries, she remained in her country after the Prague Spring in 1968, only to have her work heavily censored. As a result, her films have never been seen in the UK. We are delighted to present her first feature, A Squandered Sunday; an existential, absurdist and beautifully shot satire about a lethargic army officer exploring his fantasies one Sunday morning.
Drahomíra Vihanová Documentary Shorts Programme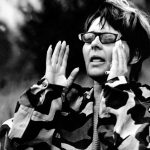 As one of the few women filmmakers in Eastern Europe in the 1960s and '70s, Vihanová's work frequently explored Czech society from the perspective of women – when the authorities requested a film about the Dukovany nuclear power plant, she chose to focus on the women kitchen workers – Dukovany, a Boiling Cauldron, (1987, 35 min). Her documentary Garden Full of Nappies (1983,15 mins) tackled the taboo subject of single motherhood. Questions for Two Women (1985, 22 min) gives voice to a rural female railway worker who writes poetry and a molecular chemist working in the city. Frequently exploring the world of outsiders, her first film, Fugue on the Black Keys (1965, 30 min) follows an African classical music student in Prague and explores issues of loneliness and isolation at a time when there were few non-white students in the country.
Vs – The Life and Films of Ken Loach + ScreenTalk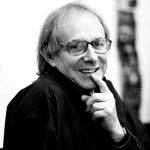 Off the back of his second Palme d'Or wining film in the form of I, Daniel Blake, there is a special preview screening of a funny, provocative and revealing account of the life and career of one of Britain's foremost filmmakers, Ken Loach, as he turns eighty and looks back at over fifty years of filmmaking. An outspoken fim maker whose films have raised questions for the entirety of his career.
She's So Giallo: Queens of 1970s Italian Thrillers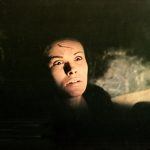 Conceived as a tribute to the leading ladies of giallo and as a challenge to the genre's reputation for unrepentant misogyny, this season showcases four classic and under-screened examples of vintage Italian horror, presented on rare 16mm and 35mm prints. Curated by Cigarette Burns Cinema.
Gabrielle + Screen Talk with Isabelle Huppert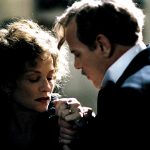 This riveting tale, adapted from a short story by Joseph Conrad and directed by Patrice Chéreau, offers a masterclass in screen acting from Isabelle Huppert. It's the early 1900s and from the outside, Gabrielle Hervey has it all: she's beautiful, held in high-esteem by society and is married to a wealthy and devoted husband, Jean (Pascal Greggory). Yet, Gabrielle is treated as if she were a possession by Jean; she leaves him for her lover… only to return. What follows is an intimate conversation on their marriage, exquisitely portrayed.
In addition to the special events there are a host of Barbican regular screenings which this month covers silent cinema and several other strands.
L'idée (The Idea) + Other rare silent animation landmarks

The Barbican Cinema's annual silent film collaboration with musicians of the Guildhall School features Berthold Bartosch's L'idée with a score by Arthur Honneger. Marking the first use of electronic music on a film soundtrack Bartosch, after working with Lotte Reiniger on her silhouette animation films, went on to create this poetic, tragic allegory. Animated through paper cut-outs, the film concerns 'The Idea', as represented by a young woman trying to spread her artist-creator's message. Based on the book of woodcuts by Hans Masereel.
Oscar Winning Scores: Shakespeare in Love + ScreenTalk with composer Stephen Warbeck

Starring Joseph Fiennes as the Bard, Shakespeare in Love follows the imagined origins of Twelfth Night, as William falls in love with would-be actress Viola (Gwyneth Paltrow), while attempting to overcome his writer's block to satisfy the theatrical demands of Queen Elizabeth II (Judi Dench). Composer Stephen Warbeck has written scores for a huge range of film and TV productions including Shakespeare in Love, for which he won his Academy Award.
New East Cinema: Harmony Lessons + ScreenTalk with Emir Baigazin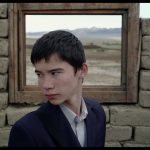 A school in rural Kazakhstan becomes the setting for this widely acclaimed debut feature by Emir Baigazin. A drama that is at once lyrical, visceral and psychologically gripping, it explores the dehumanising force of everyday violence, bullying and humiliation and its human cost.
New East Cinema is a film series in collaboration with Calvert 22 Foundation, curated by The New Social: a cultural collective bringing contemporary cinema from Eastern Europe and beyond to London.
Science on Screen: Frankenstein + introduction by A.C. Grayling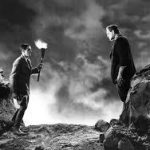 The monster on screen is a subject that film makers return to time and again. There is no more an iconic figure than the first screen adaptation of the Mary Shelly novel. A C Grayling introduces this screening of James Whale's classic horror and asks what the future holds for genetically engineered humans. What are the possibilities, the potentials, the risks and why are people afraid?
Architecture on Film: Flotel Europa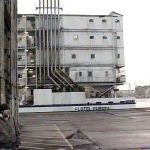 A tale of coming of age and the refugee experience told through a collage of archive footage and VHS letters home to loved ones. Yugoslav director Vladimir Tomic intimately reflects upon his own youth spent living on a converted ship moored in Copenhagen's docks and housing some 1000 refugees seeking asylum from the 1992 Bosnian war.
Curated by The Architecture Foundation and screening as part of the London Festival of Architecture.
For more information on film times and dates please go to barbican.org.uk/film
Latest posts by John McArthur
(see all)