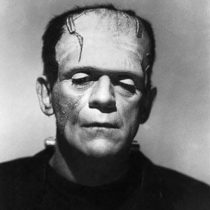 The popular Science on Screen series continues at Barbican Cinemas, exploring the space where science and culture overlap. For this special event in June, and in partnership with the London Mathematical Library, A.C. Grayling – Professor of Philosophy, Vice President of the British Humanist Association, Fellow of the Royal Society of Arts and the Royal Society of Literature, explores James Whale's iconic 1930s horror film Frankenstein.

His presentation will explore what the future might hold for us as humans; would genetically modified people be Frankenstein monsters? And with advances in medical technology prompting the thought that human beings could be engineered genetically, will future humanity be a genetically engineered one?
The film is a classic example of Hollywood's early ventures into the horror genre from iconic British director, James Whale. Obsessed with creating human life, Henry Frankenstein (Colin Clive) and his assistant Fritz (Dwight Fyre) construct a creature with body parts stolen from graves. Boris Karloff stars in his legendary role as the sensitive and confused creature who escapes to wreak havoc on the local townspeople.
Frankenstein will screen at the Barbican Cinema on the 21st Of June.
Latest posts by John McArthur
(see all)