The early years of the most notorious criminals Britain has ever produced are portrayed in visceral brutality in Fall Of The Krays. In 1961 Ronnie and Reggie Kray began a reign of terror that would endure and define London's East End for years to come. From protection rackets to members clubs, from brutal street brawls to arson via blackmail extending to the Cabinet Office, the Krays rained red on anyone who crossed them. But all empires come to an end, and this was no different for the Krays, so to celebrate these boisterous brothers we take a look back at some of the best British gangster films of modern times.
Lock Stock and Two Smoking Barrels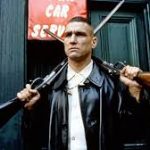 Lock Stock and Two Smoking Barrels, directed by Guy Ritchie, is gripping, witty and extremely Cockney. The film follows four friends who are involved in a botched card game in London.  The four collide with drug dealers, gangsters, loan sharks and debt collectors in order to gain cash, weed and two antique shotguns.  With a cast including great British actors such as Jason Statham, Jason Flemyng, Dexter Fletcher and Nick Moran, Lock Stock is comfortably one of the greatest British gangster films of all time.
Scum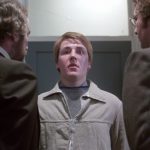 Alan Clarke's drama, and Ray Winstone's break-out lead performance, is brutal and depressing both in content and outlook on the British borstal system of the 70s. 'Scum' refers to the label slapped upon young-offender and reform-school inmate, Carlin (Winstone). When he isn't being beaten up by the other boys, Ray is being beaten down by The System. He rebels against this treatment and becomes more vicious than any of his oppressors. Scum raised a young Winstone's profile and helped him gain his now more notable "tough guy" persona. Who could forget the iconic scene in which Carlin places two snooker balls inside a sock and beats Banks and his cronies to within an inch of their lives
Snatch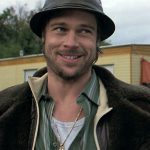 Another master piece by Ritchie: two plots unwind, one dealing with the search for a missing diamond and the other with a small-time boxing promoter who gets himself under the control of a brutal gangster. With an extremely similar style to Lock Stock, and another blockbuster cast, Ritchie pulls off yet another brilliant gangster film. Brad Pitt stars as an extremely convincing Irish traveller and Jason Statham gives an early indication of his comic and dramatic talents.
Sexy Beast
Don Logan, played by Ben Kinglsey, is a brutal gangster, who recruits 'retired' safe cracker Gal, played by Ray Winstone for one final job; however, it doesn't end well for either of them. What ensues is a battle of wills between the two men, with Don intimidating, prodding, and manipulating his onetime friend to get what he wants, forever changing the lives of those around him in the process. It's smart, it's thrilling and both Kingsley and Winstone pull off astonishing performances.
Layer Cake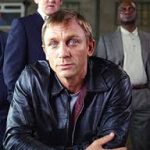 Packed with some of the greatest British actors, Daniel Craig, Michael Gambon and Tom Hardy to name a few, Layer Cake follows a successful cocaine dealer who gets given two tough tasks from his boss, \Jimmy, on the eve of his planned early retirement: find Charlotte Ryder, the missing rich princess daughter of Jimmy's old pal Edward, a powerful construction business player and gossip papers socialite. Complicating matters are two million pounds' worth of Grade A ecstasy, a brutal neo-Nazi sect and a whole series of double crossings. With its impressive cast and disturbingly visceral violence, Layer Cake is a truly spellbinding thriller.
In Bruges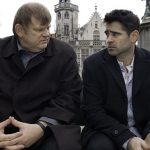 Two hit-men named Ray and Ken travel to the medieval Belgian city of Bruges on their bosses orders to cool their heads after their last job went horribly wrong. Very much out of place, the two hit men fill their days living the lives of tourists. Ray, still haunted by the bloodshed in London, hates the place, while Ken, even as he keeps a fatherly eye on Ray's often profanely funny exploits, and their vacation becomes a life-and-death struggle of darkly comic proportions and surprisingly emotional consequences. Although this may not be thought of as a British gangster film because of its setting, the dark comedy, inelegant language and horrific violence means it feels right at home on this list.
Latest posts by
John McArthur
(see all)