Further screenings have been announced in the inaugural Cinema Rediscovered, a new international archive film event happening in and around Bristol 28 – 31 July 2016. Cinema Rediscovered is inspired by Italy's pioneering Il Cinema Ritrovato festival and celebrates the experience of cinema going, giving audiences an opportunity to discover or re-discover new digital restorations, film print rarities and contemporary classics back on the big screen at cinemas including Watershed (Bristol) and Curzon Clevedon Cinema & Arts.
The spotlight lands on working class Britain with the UK premiere of Romulus Films' restoration of Room at the Top, a film that singlehandedly launched a breakthrough in British cinema, paving the way for kitchen sink dramas like Saturday Night and Sunday Morning and This Sporting Life. Screening ahead of its DVD/Blu-ray re-release on 1st August, is one of the most striking debuts in British cinema from director John Schlesinger, A Kind of Loving, A story of love in an industrial Lancashire town, the film stars the inimitable Alan Bates in his first leading role and screens at both Watershed and Curzon Clevedon Cinema & Arts on 29th July.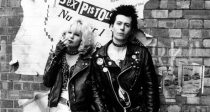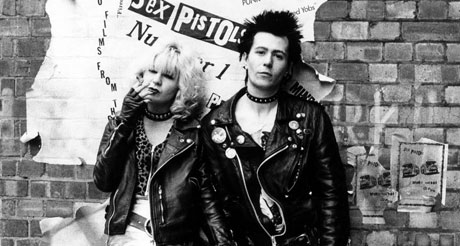 To mark 40 years since the punk explosion, Cinema Rediscovered hosts the UK re-issue premiere of Alex Cox's powerful 80s biopic Sid and Nancy, ahead of its cinema release on 5th August and a 30th Anniversary Vintage Classics DVD/Blu-ray special edition release on 29th August. The new restoration, supervised by cinematographer Roger Deakins, gives audiences another chance to see a young Gary Oldman give one of his most compelling performances as the punk legend Sid Vicious, caught a downward, destructive spiral of excess with his girlfriend, Nancy Spungen (Chloe Webb).
In a late night selection from the multi-talented Richard Ayoade, Cinema Rediscovered teams up with Park Circus and Check the Gate to present Nic Roeg and Donald Cammell's existential thriller Performance starring Mick Jagger and Edward Fox on Friday 29th July. A visually daring film dealing with questions of sanity and identity, it screens at Cinema Rediscovered in a special 35mm presentation following a specially curated pre screening vinyl set by Bristol's HellFire Video Club DJs. Reflecting on the joy of analogue projection, Ayoade says: "What I like about film presentations is that each experience is different, a one-off. There's a real artefact there, there's light going through the projector, something tangible and mechanical is happening and that magical feeling doesn't quite exist elsewhere."
Screenings from further afield include one of the first fictional features written and directed by black female American filmmaker the late Kathleen Collins' Losing Ground. Barely screened and now digitally restored through the efforts of Collins' daughter Nina, the film reveals itself to be a masterpiece of both African American and women's cinema. Cinema Rediscovered is delighted to welcome writer/curator Karen Alexander to introduce Losing Ground and to also present the seldom seen experimental horror Ganja & Hess as part of Autograph ADP's Black Atlantic Cinema Club. Showing on a 35mm print, preserved by the Museum of Modern Art with support from the Film Foundation, writer/ actor/director Bill Gunn's Trojan horse of a movie was made at the peak of the Blaxploitation genre. Revealing itself to be a multi-layered exploration of African-American culture, it went on to inspire Spike Lee's film Da Sweet Blood of Jesus (2014), earning Gunn a posthumous co-writing credit.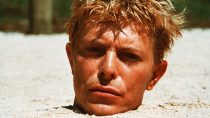 These new screenings add to an already stellar line-up at Cinema Rediscovered including the world premiere of the newly-restored The Lion In Winter, part of a tribute to cinematographer Douglas Slocombe (1913-2016). One of Britain's foremost film producers, Jeremy Thomas, is celebrated with a special screening of Japanese auteur Nagisa Ôshima's Merry Christmas Mr. Lawrence starring the late, great David Bowie. Other events taking place include a complete playback of Mark Cousins' seminal 15-hour documentary The Story of Film: An Odyssey plus the ICO's Archive Screening Day, designed for cinema professionals who work with, or want to begin working with, archive film. The Women In Archives focus at Cinema Rediscovered is open to all and includes Miranda Pennell's The Host, Pietra Brettkelly's A Flickering Truth and the archivist of the Bristol Records Office Nicky Sugar presenting Home Movies from the largest archive collection of amateur film shot in the British Empire and Commonwealth held here in Bristol.
Cinema Rediscovered will also welcome international guests including representatives from Cineteca di Bologna to share insights into the World Cinema Project, founded by Martin Scorsese, which preserves and restores neglected films from around the world.
Editor-in-Chief at Moviescramble. A Fan of all things cinematic with a love of Film Noir, Sci-Fi and Julia Roberts in Notting Hill. He hopes to grow up some day.
Latest posts by John McArthur (see all)