September offers the usual eclectic mix of cinematic treats at the Barbican cinema in September. As well as the some of the long running regular features there are a host of re-releases and some truly obscure gems.
The Beatles: 8 Days A Week – The Touring Years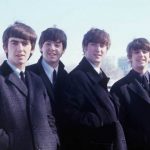 Featuring rare and exclusive footage, the film is produced with the full cooperation of Paul McCartney, Ringo Starr, Yoko Ono Lennon and Olivia Harrison. And is based on the first part of The Beatles' career (1962-1966) – the period in which they toured and captured the world's acclaim. Ron Howard's film will reveal how The Fab Four came together to become the extraordinary phenomenon, 'The Beatles'. It will explore their inner workings of The Beatles', their extraordinary and unique musical gifts and their remarkable, complementary personalities.
The Philadelphia Story

This classic 40s romantic comedy is made all the more sparkling by having directorial maestro George Cukor (The Women, Adam's Rib, My Fair Lady) at the helm. Nominated for 6 Oscars, it brings together Katharine Hepburn, Cary Grant and James Stewart for the tale of a rich young divorcee on the eve of remarriage, who begins to discover who she really is and what she truly wants from life and love.
Head Trips: Films for the Inner Eye
Complementing this year's Transcender festival of ecstatic, devotional and psychedelic music, Head Trips includes sparkling new digital restorations of Belladonna of Sadness, Fata Morgana and The Colour of Pomegranates. The season runs from the 19th to the 27th of September.
Belladonna of Sadness

One of the great lost masterpieces of Japanese animation, Belladonna of Sadness was subject to a painstaking digital restoration last year. The third and last of the adult-themed Animerama trilogy produced by the 'Godfather of Manga' Osamu Tzuka and directed by his long-time collaborator Eiichi Yamamoto (Astro Boy), its story is derived in part from the legend of Joan of Arc, and in part from Jules Michelet's 1962 proto-feminist history of witchcraft in the Middle Ages, La Sorcière.
Divine Horsemen: The Living Gods of Haiti 

In 1946, Maya Deren (Meshes of the Afternoon) became the first filmmaker ever awarded an artistic Guggenheim grant and subsequently travelled to Haiti. Divine Horsemen began as a study of Haitian dance, but that plan was quickly eclipsed as Deren become increasingly personally engaged with voodoo and its practitioners, eventually becoming initiated as a mambo, or Voodoo Priestess, herself. The footage Deren captured was remarkable, despite remaining unedited at her death, and was subsequently posthumously assembled into this documentary.
The Colour of Pomegranates

The director Serjei Parajanov spent five years exiled in a Soviet prison camp for the 'transgression' of creating this mystical, wildly beautiful film. An unconventional biopic of the eighteenth-century Armenian poet-troubadour Sayat-Nova from cradle to monastery to grave, it's told in a succession of eye-popping tableaux intended to suggest the poet's inner world, and inspired by the jewel-like colours and exquisite detail of antique Persian miniatures.
Fata Morgana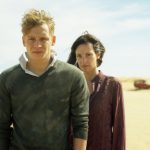 One of the strangest entries in a filmography famed for its strangeness, Fata Morgana is described by its director Werner Herzog as an "Expressionist documentary film." Non-narrative in structure, it operates on a poetic, visual level and is probably best approached as an epic trance film.
Losing Ground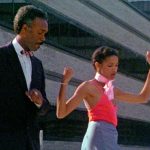 From Kathleen Collins, one of the first African-American women to direct a feature film, comes this funny, personal and artistic portrait of a middle class couple in 1980s New York. Sara (Seret Scott) is a professor of philosophy who wants to spend her summer on an intellectual quest to understand ecstasy, whilst her abstract painter husband Victor (Bill Gunn) is on the verge of a career breakthrough. Taking a break from the city, the pair rent a summer-house in upstate New York, triggering unforeseen complications in their relationship.
This month there are some very interesting additions to the Barbican Regulars:
Science on Screen: Pi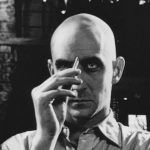 Physicist turned cognitive scientist Simon DeDeo explores humankind's obsessive search for patterns, using Darren Aronofsky's tale of mathematics, religious mysticism, and the financial markets of 1990s New York. Science on screen is screened in Partnership with the London Mathematical Laboratory.
Architecture on Film: Counting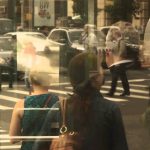 Independent American filmmaker Jem Cohen's latest feature offers a diary of urban life. Hypnotically capturing the ephemera 
of New York, St Petersburg and Istanbul, 
his wandering camera gazes with forensic fascination upon the world around it. The film is followed by a screen talk the director Jem Cohen. The series is curated by The Architecture Foundation,
Silent Film and Live Music: The Ghost That Never Returns and Hell's Hinges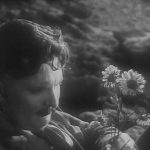 The Ghost That Never Returns sees labour leader José Real jailed for his activism at an oil well. But when the police release him for one day of freedom with his family, they use it as pretext to kill him. In Hell's Hinges (1916) a preacher arrives at a sin-ridden town with his sister, but gunslinger Blaze Tracey tries force them out. W.S. Hart skilfully plays the bad-guy-turned-good by the true love of a good woman.
The Dodge Brothers return to the Barbican, with their exuberant hybrid of country blues, rockabilly, and skiffle. Featuring Mike Hammond, Aly Hirji, Alex Hammond and Mark Kermode, the band is also joined for this special performance by Neil Brand, TV presenter and one of the UK's foremost pianists for silent film.
Latest posts by
John McArthur
(see all)