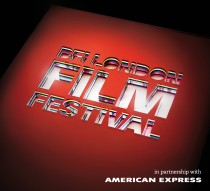 The 60th BFI London Film Festival has confirmed a major  programme addition – the World Premiere of On The Road – Michael Winterbottom's film following rising British music stars and Grammy-nominees Wolf Alice on tour earlier this year; presented within the Festival's Sonic Strand on Sunday, 9 October at BFI Southbank.
North London band, Wolf Alice (Ellie Rowsell, Joff Oddie, Joel Amey, Theo Ellis, who take their collective name from an Angela Carter story) have had a rise to prominence that might have been bends-inducing were it not for their tightness as a group. In Summer of 2015, the deliciously dark, hook-and-riff-filled sound of their debut album, My Love is Cool inspired NME to crown it, "the debut of the decade".
As a measure of their impact, BAFTA-winning filmmaker Michael Winterbottom joined the band on the road, capturing sixteen different gigs and daily life backstage. Winterbottom's resulting tour film – which records the tour from the point of view of a new member of their crew – is a refreshingly unusual one with unexpected twists; it reveals the relentless, sometimes unglamorous graft of playing loud, hot, physical music, night after night. But the film also mesmerises, offering a structure that reveals more, at every stop on the road, of the nuanced musicality of the full band, and the bewitching talent and charisma of front woman, Ellie Rowsell.
Michael Winterbottom, Director says: "The starting point for the film was a long time ago in a bar in New York when we met up with a band called Ash. They told us all about their life on the road – an endless string of festivals and gigs. It sounded romantic and terrible at the same time. I was curious to try and make a film about that sort of life."
Tricia Tuttle, BFI Deputy Head of Festivals, says: "It's a pleasure for the BFI London Film Festival to present the World Premiere of Michael Winterbottom's On The Road in our Sonic section of music related cinema. The Festival has a long association with Michael, having screened many works, such as his earlier enduring gem Wonderland in 1999 and his provocative 2014 offering, The Face of an Angel. As a filmmaker, Winterbottom always probes and surprises, and with On The Road, he's created a very compelling and innovative tour film which nails the live allure of one of the UK's brightest new bands, Wolf Alice."
The 60th BFI London Film Festival takes place from Wednesday 5 October-Sunday 16 October 2016.  Full programme information at www.bfi.org.uk/lff
Latest posts by
John McArthur
(see all)