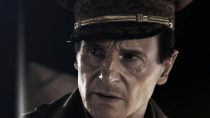 Just out is the trailer for the new South Korean war film, Operation Chromite. It was a  major box office hit during the summer in Asian territories and is now coming to  UK cinemas this Christmas. The film stars Lee Jung-jae, Lee Beom-soo and Liam Neeson as General Douglas MacArthur.
The film tells the story the a landing operation at the South Korean harbour city Incheon during North Korea's 1950 invasion, which has a success chance of 5,000:1 but succeeding seems to be only way to turn the tide of war.
The film is to be released in cinemas and on digital download on December 26th.
Latest posts by
John McArthur
(see all)