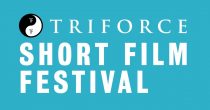 The shortlist of films for the 2016 TriForce Short Film Festival (TFSFF) has been announced at an exclusive launch at the BFI. This morning TFSFF also announces the four finalist films which have been selected by a panel of industry stalwarts including Nicholas Pinnock, Sanjeev Bhaskar and Shiver's Alex Gardiner and will be screened at the red carpet Gala at BAFTA on 3rd December.
The 16 shortlisted films for this year were revealed at an industry gathering at the BFI Stephen Street following the UK premiere sceening of Jessica Oyelowo's much anticipated directorial debut After The Storm starring Gugu Mbatha-Raw. The TFSFF shortlisted films feature even more recognisable names with Cillian Murphy and Tom Conti both featuring.
The four final films will be screened and the Best of the Fest award, supported by Stefan Allesh-Taylor CBE, will be announced at the red carpet event at BAFTA. They are;
The Dead Sea

Written and directed by Stuart Gatt, The Dead Sea tells the story of Emmanuel and Olu who after almost reaching Europe by boat, are returned to Libya and incarcerated in one of its infamous migrant detention centres. The film was conceived by Gatt in the height of the Refugee Crisis in the summer of 2015. He had been researching reports by Medicines Sans Frontieres into these abuses and felt compelled to show the reality of the experiences of those returned to the Libyan camps resulting in this stunning film. Stuart Gatt is an award winning British Filmmaker of Indian descent whose films are often influenced by current social themes.
Glow

From writer Haley Bishop and director Alasdair MacKay comes a story about how light can be found in even the darkest of times. When Elijah is diagnosed with a brain tumour, his best friends are determined that he sees the Northern Lights. However, as he becomes aware of how much they are willing to do for him, the harsh reality of the situation soon reveals itself.
I Believe in Pink

Written, directed and produced by BAFTA nominated Victoria Thomas, I Believe in Pink follows a tattoo artist in Lagos who has found his niche by tattooing the lips of men, pink. Victoria's film explores his story and why the men he tattoos believe having pink lips makes them more acceptable to society.
Take the Chocolate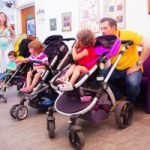 Dr Shahid Kamal's Take the Chocolate is a sweet, compelling short featuring a two year old girl who is determined to make a friend in the waiting room of a Dr's surgery. Examining the way children approach one another which is often lost in adulthood, the film is written and directed by Dr Kamal and jointly produced by Dr Kamal and Rajesh Rajilal.
Celebrating its fifth year, the TriForce Short Film Festival, was set up with a focus on recognizing and supporting emerging diverse talent and to help film-makers access opportunities to further their careers. The 16 shortlisted films are screened at BAFTA to an audience of peers and key industry representatives, with the winning film-makers earning career development prizes as well as a cash prize to contribute to their next project.
As in previous years the competition has showcased the diverse range of UK filmmaking talent with a high number of BAME and female producers, directors, cast and crew across all the shortlisted films.
The festival also partners each category screening of the 16 shortlisted films across the day with seminars led by leading industry professionals focused on current issues within the TV and film industry and career development. Subjects to be covered this year include Surviving as a Freelance Director, How to Fund a Feature and Is it Possible to Work Across Film and TV? Tickets for the festival are available via the website at www.tfsff.com.
Jimmy Akingbola (Arrow, Rev) actor and co-founder of TriForce said; "It's been incredibly hard to choose this year's shortlist because once again, the quality of entrants was so strong. We've been working towards a more inclusive industry both on and off screen since we launched the Triforce Short Film Festival five years ago and are so proud to be at the forefront of the movement for greater diversity in film and TV."
Latest posts by
John McArthur
(see all)