With the refurbishment works nearing completion and the re-opening of cinema 1, the Glasgow Film Theatre (GFT) is once again able to provide an extensive and varied programme with a bit of something for everyone. This week sees a real mixture of fiction and non fiction work and the ongoing strands of a couple of film festivals.
The Innocents

Mathilde Beaulieu is a young French Red Cross student working as part of a medical mission in Poland in late 1945. One day she is approached by a nun who pleads with her to come to a convent to help her fellow sister, who Mathilde finds was sexually abused by a soldier, leaving her pregnant and ashamed in the face of God. When more nuns come forward as having been abused, Mathilde finds her beliefs clashing with the devout spirituality of the convent in this emotionally charged and critically acclaimed take on the horrific cost of war from Anna Fontaine.
Gimme Danger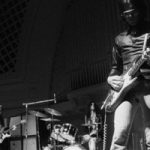 Gimme Danger recounts the hard-rocking history of Iggy Pop and his legendary punk band, The Stooges. Emerging out of Michigan in the 1960s, The Stooges brought a powerful and aggressive style of rock-n-roll – blending rock, blues, R&B and jazz – that changed the musical landscape. Jim Jarmusch taps into a rich archive and presents candid interviews with Iggy.
Arrival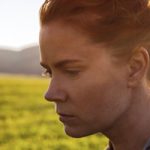 The latest film from Denis Villeneuve is a visually inventive and emotionally arresting science fiction based on Ted Chiang's award winning short story, 'Story of Your Life'. When mysterious spaceships touch down across the globe, government agents bring together an elite team – led by expert linguist Louise Banks (Amy Adams) to investigate. As the world teeters on the verge of global war and the military manoeuvres around the operation become increasingly fraught, Louise and team race against time for answers – and in the process take a chance that could threaten her life, and the lives of all humans.
Paterson (Preview)

In the latest film from cult auteur Jim Jarmusch, Adam Driver stars as Paterson – a bus driver in the city of Paterson, New Jersey, who spends much of his time in between routes writing observational poetry about his myriad experiences. In the evenings he returns to his loving wife Laura, has dinner and takes their dog for a walk, stopping for just one beer on the way. Jarmusch captures the history and feeling of Paterson as both a place and a person, astutely conveying small obstacles and quiet triumphs whilst observing the poetry of life's smallest details.
I, Olga Hepranová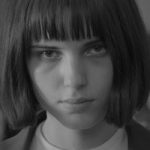 Olga Hepranova´ first attempted suicide at the age of 13 and was subsequently sent to a psychiatric hospital, where she was tormented relentlessly. Throughout her teens and late adolescence she suffered from anxiety and depression, and on 10 July 1973, at the age of 22, she drove a truck into a group of 25 strangers in central Prague. This bracingly powerful film delves into Hepranova´'s adolescence, a troubled mind fractured by an unloving family and a cruel society.
Apocalypse Now

As part of the Check the Gate series of films, Francis Ford Coppola transplants Joseph Conrad's novella 'Heart of Darkness' to the Vietnam War – where US Army Cpt. Willard must travel into the heart of the jungle to 'terminate' a once celebrated colonel who has become a dangerously lethal presence within a local tribe. As Willard travels further into the depths of the Vietnamese jungle he begins to submerge himself wholly into the insanity of war, revealing the fractured psychosis of the conflict.
Hollywood Dreams of Scotland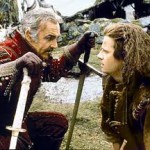 This November,  Glasgow Film Festival – with thanks to Scotland's Winter Festival Fund and CalMac Ferries – will celebrate St Andrew's Day with Hollywood Dreams of Scotland in the iconic Mackintosh Queens Cross. Brave is Pixar's classic tale of female self-discovery set in an enchanting Scottish past. This screening will be preceded by an art workshop where you'll design and make your own Scottish shield, plus learn some Highland dance moves like Merida! Annie Laurie screens later in the day. The classic Hollywood tale of Highland romance starring Lillian Gish, accompanied by a specially commissioned live score from award-winning Scottish fiddler Shona Mooney and her band. The day is rounded off with the cult classic Highlander. Sean Connery as a foppish Spaniard, Christopher Lambert as a French-accented Scotsman and a pulsating Queen score, preceded by a live performance from a Freddie Mercury tribute act.
Shifted Horizon

As with a number of festivals the London Korean Film Festival (LKFF) has satellite events around the country. In Glasgow there are two films showing. Seoungho Cho has been creating lyrical and visually striking video works for three decades, using a unique confluence of complex image processing and sound collage to reflect upon urban landscapes and create dreamlike abstractions. This programme, developed by LKFF and LUX, presents a selection of Cho's work spanning from the early nineties through to today and shows the artist's unique understanding of the cost of nature, urban living, landscape and language.
Factory Complex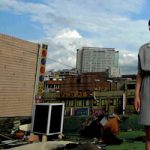 The second of the featured films from the London Korean Film Factory is the documentary Complex. The film  is a stunning essay film that was awarded the Silver Lion at the 56th Venice Biennale. Director Ima Heung-soon combines historical insight with experimental and autobiographical elements to provide an insight into the plight of female work, uniquely utilising a multitude of voices to complicate the standard discourse around labour issues in South Korea.
Sembéne!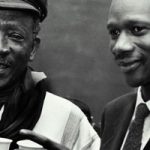 BFI Black star season continues with three films showing the range and diversity of black actors and film-makers within the British film industry. Using rare archival footage and more than 100 hours of exclusive material, Sembéne! tells the true story of the 'father of African cinema', the self-taught filmmaker who fought a monumental, 50-year-long battle to give African stories to Africans. Screening as part of Africa in Motion. Followed by a Q&A with co-director Jason Silverman.
In the Heat of the Night

Sidney Poitier is devastatingly cool as Virgil Tibbs, an African-American police detective asked to investigate a murder in a racially hostile southern town, teamed with racist redneck sheriff Gillespie (Rod Steiger). An atmospheric and insightful murder mystery, with a riveting relationship at its heart that reflects the era's strained race relations. In a poll run by the BFI Black Star, the role of Virgil Tibbs was voted as the best on screen performance from a black actor.
The Proud Valley 

Paul Robeson plays David Goliath, a drifter from the American South who arrives in pre-WWII Wales looking for work and wins the locals' respect through his singing. Forming a bond with the miners, Goliath becomes something of a hero but is eventually called upon to make the ultimate sacrifice when a pit disaster threatens.
Dancing With Margot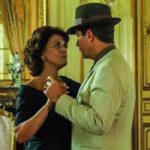 Set in 1950s Havana, Bailando con Margot follows the story of a wealthy widow who gets caught up in the investigation over the theft of a priceless painting. Margot must prove her innocence whilst concealing the secrets of her past when a detective comes to visit. Spanning genres from neo-noir to melodrama and musicals, this visually stunning film gloriously captures different eras of Havana's history. This screening is followed by a Q&A with director Arturo Santana.  Showing as part of the Havana Glasgow Film Festival.
For more information go to http://glasgowfilm.org/
Latest posts by
John McArthur
(see all)