December at The Barbican is a real feast of cinema with something for everyone, no matter your taste. With films ranging from The Full Monty to Nick Cave taking in some animation and Crime and punishment along the way.
Underwire Film Festival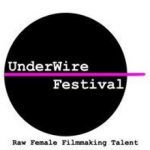 Underwire Festival celebrates women working in film across the crafts, with films that explore women who break out of the boxes, tear off labels, and are celebrated in all their wild complexity. Screenings include BAFTA-winner Esther May Campbell's Light Years starring musician Beth Orton, plus new work from BAFTA-nominated shorts writer/director Jane Linfoot.
One More Time With Feeling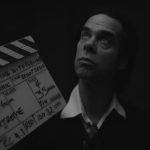 A unique cinema event directed by Andrew Dominik (Chopper, The Assassination of Jesse James by the Coward Robert Ford, Killing Them Softly), One More Time With Feeling will be another opportunity to hear Skeleton Tree, the sixteenth studio album from Nick Cave & the Bad Seeds. Filmed in black-and-white and colour, screening in 3D, this is a fragile, raw and a true testament to an artist trying to find his way through the darkness.
London International Animation Festival 2016

The UK's largest animation festival returns for its 13th year with the best international and local shorts and features; a Q&A with the UK's most enigmatic animator Chris Shepherd; a special screening of classic Disney shorts; and, fresh from the 2016 Cannes Classics section, a new digital restoration of the first fully animated feature film made in Japan, Momotaro, Sacred Sailors.
Dostoevsky in December

Tired of Christmas shopping? On this, the 150th anniversary of the publication of Crime and Punishment, hunker down with classic Dostoevsky on three bleak mid-winter afternoons this December with rare big-screen Russian-language adaptations of Crime and Punishment (dir. Lev Kulidzhanov, 1970), The Gambler (dir. Alexei Batalov, 1973) and The Brothers Karamazov (dir. Ivan Pyryev, 1968).
Hollywood Legends – Fred Astaire in Band Wagon

A perfect early addition to any Christmas shopping list – classic Hollywood royalty Fred Astaire back on the big screen. Needing a boost to his career, an ageing movie star Tony Hunter (Astaire) moves to the Great White Way where his friends write him a brand new play to help him out. Despite clashing with his new co-star (Cyd Charisse), as ever the show must go on.
Silent Film and Live Music: Nosferatu, A Symphony of Terror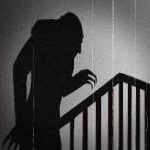 Max Schreck stars as the terrifying Count Orlock, who thirsts for the body and soul of a young clerk (Gustav von Wangenheim) and his wife (Greta Schroeder), in FW Murnau's landmark thriller. The film features a live musical accompaniment by Paul Robinson's HarmonieBand
Science on Screen: The Killing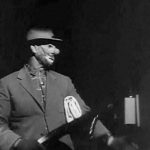 Professor of Physics, Ron Dickman, explores determinism and randomness before a screening of Stanley Kubrick's film noir. Sterling Hayden stars as a career criminal who pulls off a robbery at the racetrack where he works.
Editor-in-Chief at Moviescramble. A Fan of all things cinematic with a love of Film Noir, Sci-Fi and Julia Roberts in Notting Hill. He hopes to grow up some day.
Latest posts by John McArthur (see all)