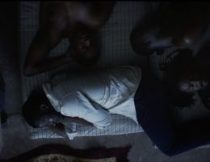 Leading lights from the world of Film and TV gathered on Saturday  night at the TriForce Short Film Festival 2016 to support diversity across the industry.  Stars including David Gyasi, Jermain Jackman and Game of Thrones' Josef Altin walked the red carpet at the festival's gala event at BAFTA where writer Haley Bishop and director Alasdair MacKay's Glow was awarded the prestigious Best of the Fest prize.
The event marks five years since the TriForce Short Film Festival was launched with a focus on recognising and supporting emerging diverse talent. Hundreds of entries were submitted to a panel of judges including Nicholas Pinnock, Sanjeev Bhaskar and Shiver's Alex Gardiner with the final sixteen screened across the day to an audience of peers and key industry representatives.
The festival culminated in the star studded gala where the final four films were screened and the winners of the Best of the Fest Award, the Audience Choice Award and the inaugural Best Non Scripted Award, were announced.
Glow was celebrated for its compelling story about how light can be found in even the darkest of times. When Elijah is diagnosed with a brain tumour, his best friends are determined that he sees the Northern Lights. However, as he becomes aware of how much they are willing to do for him, the harsh reality of the situation soon reveals itself.
The Best Non Scripted Award was won by BAFTA nominated Victoria Thomas for I Believe in Pink. Following a tattoo artist in Lagos who has found his niche by tattooing the lips of men pink, Victoria's film explores his story and why the men he tattoos believe having pink lips makes them more acceptable to society.
Fraser Ayres, CEO of TriForce Creative Network, says: "The Triforce Short Film Festival was set up to encourage film makers from any background and it's great to see that, as in previous years, we've been able to showcase high-quality work from such a diverse range of UK filmmaking talent. Selecting the winners is always difficult when you have incredible work to choose from, but this year's stood out for telling important stories in such a compelling way." 
The Audience Choice Award, voted by the audience on the night went to The Dead Sea, a story of two refugees trying to reach Europe by boat.  Emmanuel and Olu nearly reach the safety of shore before being returned to Libya and incarcerated in an infamous detention camp.
Latest posts by
John McArthur
(see all)