With the Golden Globes behind us and the announcement of the BAFTA nominations, now is the time when the award contenders finally hit the UK screens. The GFT is screening the two front runners this week as well as continuing to show the surprisingly overlooked Silence. As always, film times and booking info can be found at http://glasgowfilm.org/
La La Land

Whiplash director Damien Chazelle's La La Land has been nominated for eleven BAFTA awards and recently picked up a record breaking seven Golden Globes, including Best Motion Picture and Best Director. This modern day revamp of the Golden Age musical sees Emma Stone and Ryan Gosling star in their third roles as lovers, following Crazy, Stupid, Love and Gangster Squad. Aspiring actress Mia (Stone) serves lattes to movie stars in between auditions while dedicated jazz musician Sebastian (Gosling) plays in dingy bars in order to scrape by. However, as success mounts, they are faced with decisions that begin to fray the fragile fabric of their love affair, and the dreams they worked to maintain in each other threaten to rip them apart. A dizzyingly heartfelt romance under the twinkling lights of Los Angeles that has received rave reviews from critics and audiences alike.
Manchester By The Sea

When we first meet Casey Affleck's Lee Chandler, he is a bitter and angry loner working as a janitor in Boston. However, when he receives tragic news he must return to his hometown and face up to the darkness in his past. An astonishingly-realised character study, Manchester by the Sea finds celebrated director Kenneth Lonergan (Margaret) deftly balancing utter tragedy with surprising moments of humour, and features a career-defining performance from Affleck. Winning Affleck a Golden Globe for Best Actor in a Drama Motion Picture, Manchester by the Sea has six BAFTA nominations, including Best Film and Best Original Screenplay.
Silence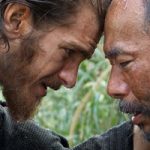 Martin Scorsese has been working on Silence for over 20 years. It tells the story of two 17th century Jesuits who travel to Japan in search of their missing mentor at a time when Christianity was outlawed and their presence forbidden. Silence is a return to big-scale historical epics from the legendary director, featuring breath-taking cinematography and stirring performances from lead actors Adam Driver and Andrew Garfield as well as a very strong supporting performance from Liam Neeson.
Don't Think I've Forgotten: Cambodia's Lost Rock & Roll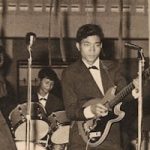 During the '60s and early '70s, as the war in Vietnam threatened Cambodia's borders, a new music scene emerged that took Western rock and roll and stood it on its head – creating a sound like no other. This new documentary combines interviews of surviving Cambodian musicians with never-before-seen archival material to document the twists and turns of the country's inexplicable music scene and how it relates to Cambodian society past and present.
Reset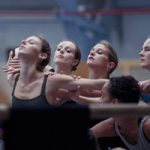 Benjamin Millepied is best known as the man behind Black Swan's stunning ballet sequences, and in early 2013 he was appointed as director of the Paris Opera Ballet. This new documentary finds Millepied on the eve of his first gala with the Opera as he designs and fine-tunes his choreography for an esteemed audience. The film uses the likeable Millepied to explore the many facets of the institution, as he challenges many of the deeply conservative views that lie within the world of professional ballet.
The Young Offenders

Inspired by the true story of Ireland's biggest cocaine seizure in 2007, The Young Offenders follows Conor and Jock, two inner-city teenagers from Cork go on a road trip hoping to find a bale of stolen cocaine worth 7 million euro, but Sergeant Healy is in hot pursuit.
Latest posts by
John McArthur
(see all)