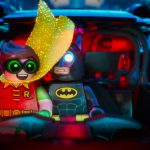 The Lego Batman Movie really should come with a warning – it will do serious damage to your wallet. There are so many quirky sets and an amazing range of characters that you will honestly consider bankrupting yourself in order to recreate the film at home.
The premise is simple: The Joker is in a pretty bad mood because Batman doesn't believe that they are destined to hate each other so he gets revenge by releasing pretty much every single Warner Bros villain there has ever been on Gotham City.
I actually can't remember the last time I went to the cinema and laughed for well over an hour. The film romps through Batman tropes quite literally like a kid in a toy shop. It's smart, quick witted and full of knowing jokes for all the adults in the audience. It might just be one of the best Batman films out there.
It's a film that clearly loves its subject matter, as it lovingly pokes fun at some of the franchises' disasters over the years – I'm looking at you, Adam West and Batnipples. As well as being packed with jokes, it makes lots of references to the recent Dark Knight trilogy, with particular reference to the Joker's failed attempts to destroy Batman.
Will Arnett absolutely excels as the deadpan caped crusader, with "rock hard abs". His insistence that he is the only salvation that Gotham needs has earned him a lonely life. Channing Tatum's Superman doesn't even invite him to the Annual Justice League Party. Awks.
To be honest, I could have watched Lego Batman crunching on his lobster thermidore, laughing while he watches Jerry McGuire or rolling around the floor refusing to go to a gala evening for an hour and a half. It's so silly but will leave you crying with laughter.
Ralph Fiennes' melancholy tones lend themselves perfectly to the role of long-suffering butler, Alfred. Zach Galifianakis does a great job at the Joker. He's a really zany character: Crying at his lack of relationship with Batman then baring his feral looking gnashers.
Rosario Dawson also stars as Barbara Gordon – Batman's love interest – while Hector Elizondo appears as Commissioner Gordon. There's even a role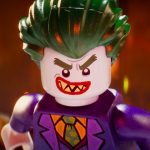 for diva Mariah Carey as she lends her dulcet tones to the Mayor of Gotham.
The stand out for me was Michael Cera as Robin. His wide-eyed, swooning gaze would give any self-respecting Manga character a run for their money as he insists that Arnett is his "Batdad". Even the way he "rrrrrrrips!" off his clothes to reveal his camp and glittery costume is hysterical.
What's even more hilarious is the lack of sound effects. When guns are fired, for example, the voice actors actually say "pachew pachew" or "bang, bang, bang" when they're knocking on a door. There's even a neat homage to the TV series as Batman and Robin take on a series of villains while words like KAPOW and BLAM appear in Lego speech bubbles. Everything is so sarcastic and brightly coloured it's just amazing.
The final fight sequence is pretty spectacular. Where else are you going to see Gremlins, Sauron, King Kong and a host of lesser known Batman adversaries (the likes of Calendar Man, Crazy Quilt, The Eraser, Egghead and Condiment King) rampage through Gotham City? Especially when the cast are clearly having far too much fun making their own sound effects. Every whoosh, click and bang is delivered with relish.
Voldemort also makes an appearance as one of the main villains, which could get a little confusing for Alfred …
The Lego Batman Movie is blisteringly good fun – and has even more laughs than  The Lego Movie itself. The team behind these films are clearly on to a good thing here.
Latest posts by
Mary Palmer
(see all)