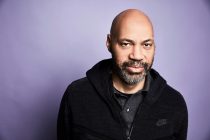 Let It Fall
 takes a unique and in-depth look at the years and events leading up to the city-wide violence that began April 29, 1992, when the verdict was announced in the Rodney King case. Produced in partnership with ABC News' Lincoln Square Productions, a broadcast length version of the documentary will air on Friday, April 28, on the ABC Television Network, pegged to the 25th anniversary of the Los Angeles uprising.
The documentary delves beyond the conflicts between law enforcement and the black community to look at tensions across the city as a whole; it traces the roots of the civil unrest to a decade before the uprising. The documentary features exclusive interviews with eyewitnesses and people directly involved in the events from diverse neighborhoods across the city, including black, white, Hispanic, Korean, and Japanese Americans.
A team of veteran ABC News journalists join Academy Award-winner John Ridley in the production of Let It Fall, led by producer Jeanmarie Condon, who has been honored for her work on documentaries and in-depth coverage of current events with multiple DuPont, Peabody, Murrow, and Emmy Awards. This is the first theatrical production for Condon, as well as ABC News. Let It Fall is written and directed by John Ridley.
Editor-in-Chief at Moviescramble. A Fan of all things cinematic with a love of Film Noir, Sci-Fi and Julia Roberts in Notting Hill. He hopes to grow up some day.
Latest posts by John McArthur (see all)