This week marks World Autism Awareness Week, culminating in World Autism Awareness Day on April 2. It's a much misunderstood disorder, as the wide-ranging spectrum means no two individuals will be alike. Many people, when they think of autism, think of the over-achieving savant stereotype, such as Temple Grandin or Kim Peek. On the other hand, most real life experience of autism includes delayed development, no interest in academia and – in severe cases – the inability to speak or communicate at all.
It's no wonder that those in real life struggle to live up to the expectation that they'll be able to cheat at poker games or solve ludicrous maths problems. Many films adopt little quirks or tropes that they think will make a great story and try to pass them off as autism or Aspergers when the character shows no other outward signs of these disorders. Despite the mystery surrounding the disorder, cinema has made a few attempts at bringing autism to a wider audience. Although it doesn't always reflect reality, most portrayals are emotionally sensitive.
We take a look at five films attempting to convey what life with Autism Spectrum Disorder is like.
Rain Man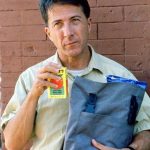 Perhaps the most obvious example is Dustin Hoffman's portrayal of autism in adulthood in Barry Levinson's 1988 film. Sure, he can count cards and talks like a TV commercial and all these other tricks, but the reality of ASD is shown in Raymond Babbit's inability to cope with getting on a plane or loud noises. Hoffman's portrayal is sensitive – he actually spent time with Kim Peek – and very honest about the frustrations that autism can present. It's probably one of the best attempts to bring ASD to the screen (although it does include the 'counting cards' trick).
Mary and Max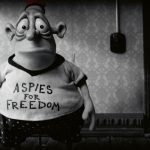 This 1998 stop motion film is relatively unheard of. It gained limited release, despite scooping up awards on the international circuit. It tells the story of two pen pals, Mary (Toni Collette) and Max (the late Phillip Seymour Hoffman) and their developing friendship. However, Mary's decision to write about Max's Asperger's Syndrome for her college thesis cause things to sour. It's a really endearing film and completely under-rated. It does well to explore the social anxiety associated with autism.
Adam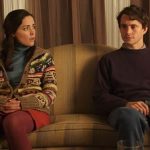 Max Mayer's 2009 film recounts the story of Hugh Dancy's titular character and his relationship with his upstairs neighbour, Beth (Rose Byrne). Dancy is incredibly sympathetic, demonstrating how people with ASD struggle to understand human relationships – both physical and emotional. It's also interesting to note Beth's parents' reaction to realising their daughter is dating someone with ASD. Dancy did such a convincing job that he was later chosen to portray Will Graham – who also has Aspergers – in the 2013 TV series, Hannibal.
Extremely Loud and Incredibly Close
Another tear-jerker on the list, this time with a child at the heart of the story. Thomas Horn plays Oskar Schell, a nine year old boy with ASD, in Stephen Daldry's 2011 film about the aftermath of the Twin Towers attack. Schell's characters plays to the stereotype of being good with numbers and puzzles as he sets about solving a treasure trail. It is a very emotional film and Horn's portrayal of a young child with ASD will have many parents nodding their head or holding back tears.
Mercury Rising
Another film with an ASD child at its centre, told in a completely different way. Miko Hughes stars as Simon Lynch, a nine year old savant who needs protecting from the NSA when he uses his intelligence to decipher a top-secret code called MERCURY. It's strictly an action flick (of course it is, it stars Bruce Willis!) with a little bit of autism as an aside but it's still an excellent portrayal by Hughes and well worth the watch.
Editor at Moviescramble. European cinema, grisly thrillers and show stopping musicals are my bag. Classic Hollywood Cinema is comfort food. Spare time is heavily dependent on a lot of pizza and power ballads.
Latest posts by Mary Palmer (see all)