There are very bizarre rumours swirling that Ridley Scott is set to make a sequel to his 2000 smash, Gladiator. Where on earth the storyline could go from its initial conclusion remains to be seen. But, having re-watched the Roman epic, it gave me a renewed appreciation for the central performance from Russell Crowe.
Crowe has long been a Hollywood stalwart, as famous for his boozy bust-ups and bad temper as he is for his acting. His gruff exterior and muscular frame make him an obvious choice for hard men (less so for musicals, but he excels there, too). He is set to play Dr. Henry Jekyll in the 2017 reboot of The Mummy, starring Tom Cruise. We take a look at six of the best from the Wellington native.
The Nice Guys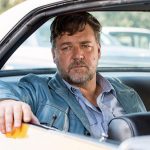 I have so much love for this film. The relationship between Crowe's grumpy and violent private eye and Ryan Gosling's single father character is nothing short of brilliant. Set in 1970s Los Angeles, the film is yet another Shane Black triumph. Crowe's character is jaded; having been roughing people up for a quick buck for years. As he stumbles upon the case of a murdered porn star, he proves that – despite the dad bod – he can still hold his own when it comes to on-screen action. It's a role that really shows off the dry wit that Crowe oozes on talk shows.
Gladiator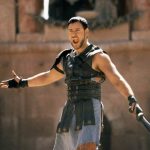 No Russell Crowe countdown would be complete without it. Starring as (altogether now) Maximums Decimus Meridius, Crowe's muscular physique bound in leather set hearts aflutter and brought him to worldwide attention. He's an absolute powerhouse in this role – squaring up to Joaquin Phoenix's sniveling, vicious Emperor. He looks like a fighter and roars like a lion. Sure, it's all a little over the top but Crowe also demonstrates he's capable of quieter moments in his scenes with the late Oliver Reed. The film has become a real modern classic and if you can make it to the end without crying, you're a stronger person than I am.
Les Miserables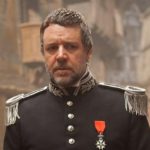 Crowe took an awful lot of stick for his turn as the French policeman, Javert, in Tom Hooper's 2012 big screen version of the much-loved musical. Actually, I think he does a really impressive job. Javert (much like Crowe's character in The Other Guys) is tired of the day job and dogged with guilt. He's hardly going to be belting out big numbers. Crowe's performance – particularly of the song Stars – conveys all this weariness. More importantly, he's physically a very good match for his adversary in the film (Hugh Jackman) – something the stage musical never seemed to capture. It was an unusual casting choice, but I think it paid off.
Romper Stomper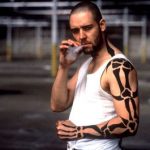 Taking us right back to the beginning of Crowe's career (after the obligatory stint in Neighbours) is this 1992 crime drama. Crowe stars as a Nazi skinhead, as part of a gang who want to drive the Vietnamese out of Australia in a quest for racial purity. It's violent, slightly mad, and truly entertaining – this is largely down to Crowe's central performance. He's complicated, oddly charming and always on edge. It's surprising that it took so long for this film to gain more widespread recognition but it's every bit as good as the more recent thrillers set in Aussie suburbia.
A Beautiful Mind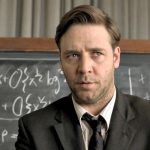 Crowe rightfully scooped the Best Actor Oscar for his turn as the tortured genius, John Nash, in Ron Howard's 2001 film. His portrayal of a man grappling with schizophrenia and autism is so emotional and frustrating you can't take your eyes off him. It's perhaps a more tender role for the usually gung-ho actor, and it totally paid off. Initially handsome and arrogant, his plummeting mental health leads Nash down a dark road. Crowe absolutely delivers here and again shows that there are so many different aspects to his acting capabilities.
American Gangster

Crowe seems to be at home playing the dogged detective, and he did it again for Ridley Scott in 2007. His character is tasked with bringing down Denzel Washington's drug lord and the film truly is an exciting cat and mouse chase. It's a violent and well-paced film where the two leading men play perfectly off each other. Although he might be a little rough around the edges, Crowe's character is very much about the moral high ground. His desperation to bring down Washington is clear; it's another excellent performance that expertly blends his two best assets – dark humour and brawn.
Editor at Moviescramble. European cinema, grisly thrillers and show stopping musicals are my bag. Classic Hollywood Cinema is comfort food. Spare time is heavily dependent on a lot of pizza and power ballads.
Latest posts by Mary Palmer (see all)