Tom Cruise is something of a 'Marmite' actor. Either you love that sofa jumping, Scientology promoting, always running 80s pin up or (for those exact same reasons) you'd rather stick pins in your eyes than go see his latest cinematic efforts.
Love him or hate him, he's 55 years old and still willing to dangle from a moving airplane for the sake of his art. He's been nominated for three Oscars, but is still to take home the little gold statuette.
His latest blockbuster, The Mummy, is in cinemas now, and there's another Mission Impossible in the works (as well as the much-anticipated sequel to Top Gun). So, what better time to take a look back on Cruise's best performances?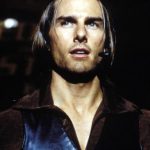 Magnolia
Yeesh, this performance gives me the creeps. Cruise stars in this ensemble drama as Frank T.J. Mackey, a 'motivational' speaker of sorts. That weird leather outfit and ponytail are so sleazy it makes me gag. He loves a curse word, too as this is the film that gave Cruise his famous "Respect the cock and tame the cunt" speech. The whole film is a bit odd, but absolutely captivating. You can't help but wonder if Cruise took pointers from his Scientology mentor, David Miscavige, to get into character for this one…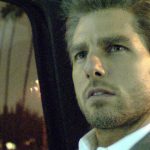 Collateral
This is a Tom Cruise performance that just isn't Tom Cruise. It's possibly the only film of his where I was utterly convinced by him. It's a very tense, noir-ish thriller, wherein he plays a hitman who ambushes Jamie Foxx's cab for the night. The dynamic between the pair is absolutely superb, with Foxx putting in an equally impressive performance. Cruise is arrogant, slick and one step ahead at all times; like a more mature version of his 80s roles. The nightclub scene, in particular, is amazing.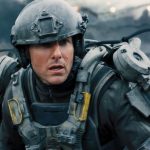 Edge of Tomorrow
I wanted to hate this film so much. I'm on the fence when it comes to Mr Cruise and (Star Wars aside), I'm not really in to sci-fi. But this completely changed my mind. I think any film that can make you actually gasp out loud and move a little closer to the screen with each passing minute is worth a mention. Cruise stars as Cage, something of an anti-hero, who is tasked with facing an unrelenting alien assault on Earth. He has good onscreen chemistry with Emily Blunt too.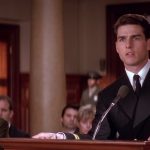 A Few Good Men
If you can't recite the "You can't handle the truth!" speech from this film, where have you been? Of course, this line was not delivered by Cruise, but by his co-star, Jack Nicholson. Cruise stars as Lieutenant Daniel Kaffee, a military lawyer who defends Marines who are accused of murder. It's a really interesting power play between the leading men, but Cruise really does hold his own. After all, lawyers are natural showmen as much as actors are, making this role perfect.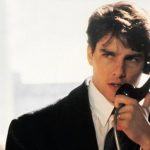 The Firm
I'm a sucker for a John Grisham novel, and this is another excellent adaptation of the former lawyer's novel. Cruise stars as Mitch McDeere, a plucky young lawyer who joins a prestigious firm, only to realise all is not as it seems. Directed by Sydney Pollack, the film builds up tension nicely, with the sinister reality of the firm slowly dawning on Mitch … But is it too late? Of course, now many people have pointed out the similarities between the film and the tactics of Cruise's preferred religion.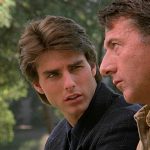 Rain Man
I could probably feature this film on just about every list going, as it's one of my all-time favourites. Whilst Dustin Hoffman absolutely steals the show, there's a lot to be said for Cruise's performance as Charlie Babbit. Initially frustrated and unable to understand his brother's autism, Babbit tries to manipulate him to win money and generally treats him poorly. The slow bond formed by the two, however, will leave you bubbling. It's standard Cruise: cocky and arrogant with a softer side.
Disagree? Let us know in the comments if you feel I've missed any out.
Latest posts by Mary Palmer
(see all)