If, like me, you've spent many a night trawling Netflix looking for something to watch, you'll no doubt welcome a few helpful recommendations. But, once you've exhausted the latest series or you simply don't know what you're looking for – where do you even begin to search? And, if you're not looking for a blockbuster, a comedy or a weepie, is there much left for you to choose from?
Of course there is. Netflix is absolutely bustling with indie gems right now – so kiss goodbye to your social life. So, if you navigate to the Independent or Cult section, you'll be spoiled for choice. There are a few classics that you'll never tire of but, more importantly, there are some really great new releases that will surprise you.
So, get your Firestick, mouse or remote at the ready. You're going to want to see these …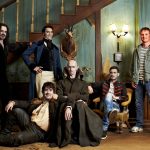 What We Do In The Shadows
I am the first to admit that I didn't really fancy watching this as I'm not a fan of the vampire genre but Taika Waititi and Jermaine Clement's mockumentary completely won me over. I was laughing from start to finish. Following a group of oddball room-mate vampires as they attempt to navigate the modern world, this quirky piece is a must-watch on Netflix. There are some really hysterical looks to camera, one-liners and general silliness as the vampires (who all hail from different centuries in time) try to lure unwitting victims back to their house – and avoid the local werewolves.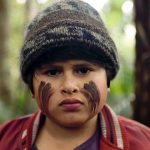 Hunt for the Wilderpeople
Another Taika Waititi gem on the list (seriously, this gives me so much hope for Thor: Ragnarok), this time a coming-of-age black comedy. Rebellious foster kid Ricky (the amazing Julian Dennison) inadvertently sparks a man hunt in the bush as he and his grouchy 'dad' (Sam Neill) go on the run. If you can watch this film without laughing and crying, there is something seriously wrong. I also defy to not sing the 'Ricky Baker' Casio keyboard song for days on end. Magical.
Sing Street
Another coming-of-age drama, this time from the streets of Dublin. This John Carney film is funny, melancholy and dream-like. It's like a modern Irish fairytale. Conor (Ferdia Walsh-Peelo) dreams of being a star – just like the New Romantics he sees on Top of the Pops. He's trying to impress an older girl and come to terms with his parents' divorce – not easy for a young lad. This film is a wonderful mix of cheesy 80s pop and the hard-hitting realities of growing up. The ambiguous ending is a real treat, too – it will spark a lot of debate.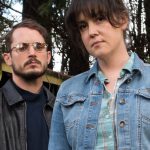 I Don't Feel At Home In This World Anymore
This is another film that completely took me by surprise. Starring Melanie Lynskey and Elijah Wood, it's a tale of sleepy American suburbia, relationships and armed burglary. The plot did not pan out anything like what I was anticipating, and I loved it all the more for that. Elijah Wood puts in a quirky and dark performance as the nunchuck-toting Tony. It's one of those films that would no doubt disappear under the weight of the summer blockbusters at the cinema, but it's actually a really tense and well-made piece of cinema that will make you laugh and jump out your seat.
The Young Offenders
Back to the Emerald Isle we go, this time to Cork. This hilarious comedy tells the real(ish) story of two young drop outs who want to recover some of the cocaine washed up on the Irish shoreline in order to make millions. If terrible tracksuits (and even worse hair cuts) coupled with a thick Irish brogue are your thing, this is the film for you. The central performances from Alex Murphy and Chris Walley are absolutely brilliant; their facial expressions and one-liners never missing a beat. Brilliantly odd.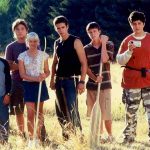 Mean Creek
I had no idea what to expect when I watched this 2004 teen flick but I have never felt so uneasy. The feelings of tension that pervade the film never really go away; it's very uncomfortable. You find yourself lending your sympathies to various different characters throughout – even though none of them are very nice people. This is a brilliant film from Jacob Aaron Estes, and it will definitely make you think of Lord of the Flies. A really difficult but interesting watch that raises a lot more questions that answers.
Editor at Moviescramble. European cinema, grisly thrillers and show stopping musicals are my bag. Classic Hollywood Cinema is comfort food. Spare time is heavily dependent on a lot of pizza and power ballads.
Latest posts by Mary Palmer (see all)