Sometimes, the truth really can be stranger than fiction. That's why biopics can often provide as much drama, tragedy and humour as any storyline thought up by Hollywood script writers. As viewers, we are given a rare glimpse in to the lives of people we feel we already know – having seen them on TV, listened to their music or read about them in history books.
Biopics can be controversial, as the real people involved argue over what did and didn't happen, and they can be incredibly enlightening – providing insight into situations or periods of history we'd otherwise not know about.
Hollywood itself is no stranger to scandal, so the glamorous or daring lives of its starlets often lend themselves perfectly to the big screen. Take a look at our six of the best. Disagree with our choices? Let us know in the comments section below.

Milk
I'm not a huge Gus Van Sant fan, but Milk is an excellent film. Sean Penn truly delivers in the central role as gay rights activist, Harvey Milk, and his attempt to launch a political career. It's pretty amazing to think that this film is set just a few decades ago and yet, the attitudes towards openly gay men and women are positively medieval. The cast is utterly impressive – boasting Josh Brolin, James Franco, Diego Luna and Denis O'Hare. It's a chapter of history I was not familiar with, and found myself entirely compelled from start to finish. There are a few emotional moments, but nothing that is detrimental to the seriousness of the subject matter.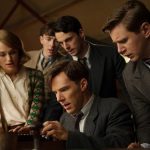 The Imitation Game
If you're not utterly sobbing by the end of this, there has been a malfunction in the machine. Benedict Cumberbatch stars as Alan Turing in a story about a different type of heroism. Turing famously cracked the Enigma code and developed what would become modern day computers. But he was also crippled by his own social anxiety and guilt over his homosexuality. Cumberbatch delivers a beautifully nuanced performance and it's incredibly exciting to get some insight into how Turing and his team of code breakers finally made the breakthrough that essentially won the Allies the war.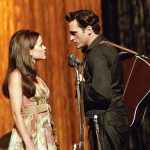 Walk The Line
I really doubt you'll find a more compelling film about music. From the moment the score starts thumping along in time with the tracking shot of Folsom Prison, James Mangold's 2005 film has you hooked. Joaquin Phoenix puts in an utterly compelling performance as Johnny Cash and, more importantly, manages to absolutely nail the singing. Sometimes, you'd swear it was the Man In Black himself. It's a really bittersweet film, charting Cash's rags to riches rise to fame, his lengthy marriage to June (Reese Witherspoon) and his troubles with drugs. The soundtrack alone is reason enough to watch.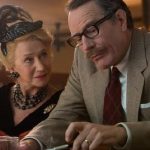 Trumbo
Bryan Cranston was robbed of an Oscar when he missed out on the Best Actor statuette for his performance as the blacklisted scriptwriter, Dalton Trumbo. I genuinely had no idea that this was the man responsible for Hollywood classics such as Roman Holiday and Spartacus. It's a brilliant film – detailing the huge pressure that actors, writers and directors were under to avoid being labelled a Communist at the height of the McCarthy era. It led to incredible tension between studios and stars alike. It's well written and has some pretty accurate casting when it comes to icons such as Kirk Douglas (Dean O'Gorman) and the formidable Hedda Hopper (Helen Mirren).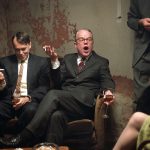 Capote
I'm no stranger to a crime novel and In Cold Blood is one of my favourites. Bennett Miller's 2005 film explores how the flamboyant author (played perfectly by the late Phillip Seymour Hoffman) formed a relationship with two alleged killers who broke into a Kansas farm and slaughtered a family. Hoffman has Capote's voice and mannerisms to a tee. The dynamic between himself and the two murderers is absolutely fascinating; You're almost invited to take part in the writing process, watching out for clues as to their guilt. It's a brilliant film – a must watch, especially if you've read the book.
Ed Wood
I have such a soft spot for this film. It's not just a film about B movies and old Hollywood, it's about ambition, dreams and passion. If you're a cinephile, this is just perfect for you. Tim Burton directs his muse, Johnny Depp, in the titular role about the 'world's worst director'. It's a quirky and whimsical take on the studio system and the realities of how difficult it actually is to make a good film. Martin Landau and Vincent D'Onofrio also put in great performances as Bela Lugosi and Orson Welles, respectively. It's one of the best films to come of the Depp and Burton partnership.
Latest posts by Mary Palmer
(see all)