It's almost that time of year again where you have to close the curtains and switch off all the lights to stop kids in costumes chapping your door and asking for sweeties. Yes, it's nearly Hallowe'en. What that should entail – if you're not heading out – is a night full of horror favourites to get you in the right, ahem, spirit.
So, just in case you don't have DVDs and BluRays piled up at the ready, there are plenty of great films to watch on Netflix. They've amped up their horror game recently – particularly since the viewing appetite for the genre spikes at this time of year.
Draw the curtains, switch out the lights and have your popcorn at the ready – we're counting down Six of the Best: Netflix and Thrill.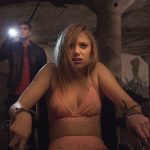 It Follows
What I love about this film is that, nothing really horrific actually happens, but you spend the entire run time feeling distinctly ill-at-ease. It's not your typical high school slasher flick – it's actually a really well-crafted effort at creating suspense and tension. It established itself as a surprise hit upon release in 2014 and it's not hard to see why.
The Neon Demon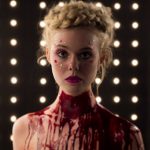 There aren't enough superlatives for how much I love this film. Everything about it – from the stunning visuals to the heart-thumping soundtrack – are absolutely riveting. The central performance from Elle Fanning is truly brilliant; her story is a genuine comment on the pressures facing all young women (not just the models portrayed in the film). For me, it's another win for auteur director, Nicolas Winding Refn.
The Babadook
The 'monster' at the heart of Jennifer Kent's 2014 film has become something of an unlikely LGBT icon. The Matrix's Essie Davis pulls off an incredibly performance at the heart of this 'monster in the closet' style horror. There are the usual thrills and spills – not to mention a couple of well-executed jump scares – but, most importantly, an interesting take on grief and loss.
Cabin In The Woods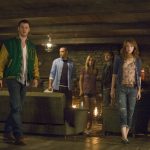 I was sure I was going to hate this film as it looked like your typical teenage slasher. How wrong I was. Chris Hemsworth and Richard Jenkins are probably the most recognisable faces in a film that seeks to poke fun at horror tropes. Literally, everything you can think of that's happened in horror films, happens here. But it's all for a rather unusual reason …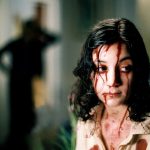 Let The Right One In
Oh, the Swedes really know what they're doing when it comes to well-thought out noir. Whilst this is a vampire film on the surface, it's so much more than that. At times, it's almost touching and sweet; others there is a hearty portion of blood and fangs. It's a really different perspective on the horror genre, and director Tomas Alfredson absolutely delivers.
Under The Shadow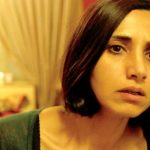 I've been intrigued by this joint UK-Persian effort since it scooped a BAFTA and was Oscar nominated. A mother and daughter struggle to come to terms with their war-torn life in 1980s Tehran, only to have their uncertainty compounded by some sort of spirit plaguing their home. Narges Rashidi's central performance really lifts this relatively low budget effort into something engrossing.
Latest posts by Mary Palmer
(see all)