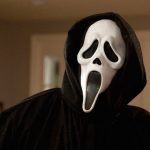 As Hallowe'en fast approaches, you may well find yourself running away from a crazed serial killer, an axe wielding stalker, a creepy clown or some sort of mutant creature (we have no idea what the kids get up to these days). The important thing is, you have to make it out … alive!
And, if you find yourself in such a precarious position, you may well wonder just how on earth you are going to be the last (wo)man standing. Well, you need look no further than Hollywood to learn how to emerge alive and well.
Yes, you're going to run through the woods / escape from the basement / avoid the haunted house, all thanks to this handy MovieScramble guide.
Here is how you survive a Hallowe'en horror …
Don't be a cop two days away from retirement
If you're even remotely close to giving up the day job, refrain from any killer-chasing. Guaranteed, they'll find you, sitting in your comfy chair, wearing your trench coat with a bullet through your head.
Do have a name badge
Everyone knows that extras get killed first. It's important to establish yourself as (a) having a name and (b) being somewhat central to the plot. Otherwise, you'll end up as just another corpse.
Don't go down to the basement
Are you insane?! At the very least, there are spiders and cobwebs down there. Whatever your suspicions are, you absolutely don't have to investigate.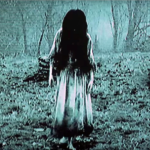 Do avoid anywhere without working electricity
Creepy abandoned houses and the aforementioned basements are almost guaranteed to have no working light switches. It's probably best to give them a wide berth.
Don't be the high school jock / cheerleader
Virgins. Die. Last. If you're even remotely popular or willing to strip down to your bra, expects a gruesome and bloody death. It's the laws of cinema.
Do look where you are going
People always seem to trip up in horror films; hardly anyone can stay on their feet. Best to take a quick swatch of your surroundings to avoid slippy floors, sudden drops or tree branches.
Don't look in a mirror then look away
All sorts of ghosts, masked men and God knows what else like to announce their presence via mirror. So it's best not to peer at your reflection, look away then look back again. You'll be sorry.
Do stay in a group
Stop splitting up, you maniacs! There is strength in numbers! A group of people running away is harder to kill than one person just standing there.
Our overall message is: If it/they look or sound creepy, otherworldly or murderous, it/they probably are. Happy Hallowe'en.
Editor at Moviescramble. European cinema, grisly thrillers and show stopping musicals are my bag. Classic Hollywood Cinema is comfort food. Spare time is heavily dependent on a lot of pizza and power ballads.
Latest posts by Mary Palmer (see all)