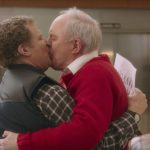 I'm really glad I didn't read any of the reviews for Daddy's Home 2 before I went to see it. I don't think a single critic has had anything remotely positive to say about it, which is a shame because, as a standard popcorn flick, it does the trick. Sure, there are gags that go on for a bit too long and a couple of redundant characters, but I found myself laughing along and enjoying a large helping of festive cheese.
Will Ferrell and Mark Wahlberg team up once again – I have enjoyed their comedy partnership since The Other Guys ­– as "co-dads", Brad and Dusty, trying to raise their children and step-children together. Despite being at odds with each other throughout the first film, this time around, they've decided to fist bump and high five their way through parenting.
They plan a "together Christmas" in which all of their extended family can spend the holidays together. There's just one problem: Both of their dads want to come along too. And, if you thought Brad and Dusty were crude caricatures of emotional oversharing and tough love, you should see their fathers.
John Lithgow puts in an amazingly over-the-top performance as Paw-Paw; a man who loves full-on kisses with his son and doesn't seem to know how to stop talking. His comedic flair really makes you appreciate, even more, how powerful he was as the Infinity killer in Dexter.
Mel Gibson, for me, was the highlight of the film. He's being the very best (or should that be worst?) version of his early 90s self. He drinks too much; he tells dead hooker jokes; he chases everything with a pulse. I am genuinely surprised he made it through the film without uttering that immortal chat up line: "Hey, sugartits." There have been plenty of comments to suggest that – given the current accusatory climate of Hollywood – that his character is insensitive, but I enjoyed it.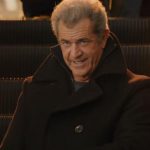 There are dad-jokes aplenty throughout the film; the best of which is the scene involving the thermostat. As the child of a perennially warm father, I was absolutely howling at this group of men trying to negotiate the temperature of their ski lodge. The film is also full of silly slapstick – we're talking snowballs to the face, drunk kids and an unfortunate incident with a snow plough and miles and miles of Christmas lights.
The female characters in the film are kind of an afterthought. This is very much a film about male relationships, masculinity and parenthood. Linda Cardellini does a relatively good job but I honestly have no idea why Alessandra Ambrosia was even in this film. The ongoing joke about her taking notes to write a novel wore thin very quickly, and her shoplifting addiction wasn't all that funny at all.
It all gets super cheesy at the ending, with an appearance from John Cena and the sight of Will Ferrell closing his eyes while he sings Band Aid. It's all a bit silly and goes on a little too long to remain funny, but I laughed initially.
Is Daddy's Home 2 the worst comedy I've ever seen? Absolutely not – And I've sat through enough of the Coen Brothers to know. It's just nicely average, laugh out loud (occasionally) festive daftness. And there's nothing wrong with that.
Latest posts by Mary Palmer
(see all)