It's the most wonderful tiiiiiime of the year. Yes, the festive season is once again upon us and the countdown to the big day itself is well and truly underway. The dark nights and miserable weather also make it seem utterly perfect to get cosy and watch a film.
If you're ahead of the game, you've already got your Christmas DVDs looked out; lined up some classics on Netflix and booked to see special screenings at your local multiplex.
Christmas films hold their own special meaning to each of us. That's why creating a "favourites" list is so difficult; we all attach our own memories and traditions to these films. Whether it's a black and white classic or a modern heart-warmer, festive viewing is something to be cherished with family and friends.
It was really hard to whittle this list down to just six, so I'll start off by giving honourable mentions to Elf, The Bishop's Wife, Joyeux Noel and, of course, Die Hard. They just missed out on a place. Let us know what you think of our favourite Christmas cinema in the comments.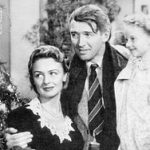 It's a Wonderful Life
I could watch this film every day of the year and never tire of its incredibly uplifting message. Jimmy Stewart is his dogged best as George Bailey, the small-town man with big-time dreams who ends up overwhelmed by family and work life. It's the ultimate feel-good film – I defy anyone to watch it without feeling the need to shed a tear or cheer George on. It's a reminder that the life can be challenging, but is not without its rewards.
White Christmas
Bing Crosby, Danny Kaye, Rosemary Clooney and Vera-Ellen decked out in furs, full skirts and Santa hats singing much-loved festive songs … What is not to love? The film is probably less famous than its titular song, but it's a corny classic that will have you singing along. The overt American patriotism may prove a bit sickly for some, as the foursome battle to save the failing Vermont inn of a former Army general, but it's got all the big numbers and dazzling costume changes you would expect of a classic Hollywood musical.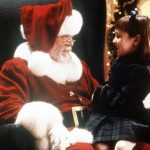 Miracle on 34th Street
For me, Richard Attenborough is Santa Claus. It gives me shivers just thinking about his deep red suit, trimmed with thick white fur and gleaming gold buttons. As remakes go, this film is superb and Attenborough really ups the emotional level in his performance as the delightful and vulnerable Kriss Kringle. Mara Wilson is her charming, precocious self as non-believer Susan and the whole film just feels lush with festive charm, spirit and hope. If you don't have faith at the start of the film, you'll be cheering and clapping with Christmas joy by the end.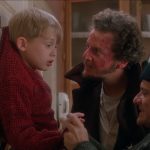 Home Alone
Every kid who watches this quite gleefully pictures themselves as Kevin McAllister, battling and scheming to save his family home from two hapless burglars. The film has spawned several sequels, and many memes, as Macaulay Culkin became the 'poster boy' for inattentive parents. It's entirely madcap, with plenty of slapstick comedy and silly one-liners, but there's an emotional edge to it that will make you really appreciate having family around at Christmas.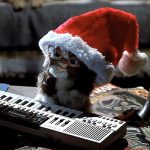 Gremlins
I will never tire of Gizmo's adorable face as he sings along to a Casio keyboard, wearing a Santa hat. Pretty much everyone I know can recite the three rules of Mogwai ownership, and this is silly festive fun at its best. It's another great example of a film that just happens to be set over the Christmas period, and isn't overtly a mushy festive offering. The scene with the Gremlins watching Snow White in the cinema is a particular favourite.
Muppets Christmas Carol
Michael Caine sings in the exact same way as he talks. Casting him as that reformed festive grinch, Ebeneezer Scrooge, in a Muppets musical is almost too perfect. The mix of live action and puppetry is spot on, with some really entertaining musical numbers that will absolutely refuse to leave your brain for days. It's a fun and quirky take on a much-loved classic, with Caine striding his way through several musical numbers and clearly loving it.
Editor at Moviescramble. European cinema, grisly thrillers and show stopping musicals are my bag. Classic Hollywood Cinema is comfort food. Spare time is heavily dependent on a lot of pizza and power ballads.
Latest posts by Mary Palmer (see all)