Oh dear. From badly erased moustaches to a clash of directorial styles, the much-hyped Justice League has failed to live up to expectations at the box office. Several people have gone to see it purely for laughs; many have walked out. Most people – myself included – have simply been disappointed that DC have really missed the mark again.
Several critics and fans have said that the best thing about the film is the realisation of Aquaman, prompting high hopes for his solo film. I'm sorry, but if one of the weaker DC characters proves to be the highlight of a super expensive, heavily promoted blockbuster, then we have a problem. However, the issues with Justice League are much deeper than this. Zak Snyder passed on the director's chair to Joss Whedon – for perfectly understandable reasons – resulting in a mish mash of styles and dialogue.
Whedon, much loved by superhero and sci fi fans for decades, had ludicrous success with The Avengers and Avengers: Age of Ultron – scooping up an incredible $1.519 and $1.405 billion at the box office, respectively. His sense of humour and visual style are instantly recognisable. Essentially, he's the ultimate fan boy living out his own love of graphic novels. Snyder, on the other hand, tried really hard with Batman Vs Superman to create a brooding and dark thriller, which limped off cinema screens with lukewarm reviews.
The initial trailers for DC's Suicide Squad – particularly the one featuring a version of "I Started A Joke" – seemed so promising. But the more we saw, the more we realised that we weren't getting much more than a few glimpses of Jared Leto's Joker. The teasers for Justice League just looked boring. If you can't entertain me in a 90 second clip, there's not much chance of getting me to watch a two hour film.
So where are DC going wrong? Justice League took $567.4 million at the box office. Compare that to Marvel's main offerings this year: Thor Ragnarok ($816.4 million), Spiderman Homecoming ($880.2 million) and Guardians of the Galaxy 2 ($863.6 million). That's an average $300 million gulf that's pretty hard to ignore.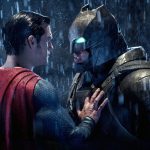 Part of the problem – I believe – stems from The Dark Knight Trilogy. Whilst it is hallowed by many as the definitive superhero collection (a statement I will wholeheartedly concur with) I think it has actually done more harm than good to the DC brand. Nolan essentially set the standard too high. DC have tried to emulate to this gritty realism in subsequent films to no avail. It brought Batman into the "real world" fighting real people – not CGI monstrosities. Even Ciaran Hinds has spoken out to say he thinks the Steppenwolf animation is a disaster.
Marvel have steered clear of this, opting for popcorn violence, humour, colour and music, and managed to have phenomenal success. They are even dominating the television / streaming market – with Netflix shows such as The Punisher, Jessica Jones and Daredevil enjoying binge watching success.
That's not to say that Marvel are completely romping home to victory, however. Personally, I couldn't get past episode one of The Defenders and have no intention to delve into Luke Cage or Iron Fist. Gotham, on the other hand, regularly enjoys healthy shares of the viewing population both here and in the US.
With the teaser for Avengers: Infinity War practically breaking the internet, what can the DC cinematic universe do to catch up with its rivals? For starters, stop trying too hard. The Nolan films can virtually stand alone, so stop trying to emulate them. Many of the DC brands lend themselves to something a bit darker, so stop attempting the whim and humour that succeeds in the Guardians films.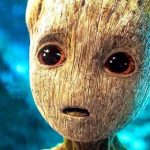 I think the problem is that DC have lost their identity a little. Even their biggest money spinner – the Batman franchise – has recently come across as turgid and struggling. As someone who has sat through Joel Schumacher's technicolour disaster and George Clooney's "bat-nips", I'm struggling to find myself excited for a new Batman movie, which cannot be a good sign.
Perhaps the key is to build on the success of the latest Wonder Woman film. Gal Gadot's incarnation of the superhero took home a healthy $821.8 million at the box office – more than Taika Waititi's Thor. The reviews from both fans and critics were incredibly positive; DC finally had a plausible lead (female) character, who was complex and interesting. Maybe all DC needs, then, for future success, is a strong woman at the helm …
Latest posts by Mary Palmer
(see all)