David's Top Ten of 2017
It's almost the end of another year, and with that film fans far and wide will be compiling their lists of what movies tickled their cinematic fancy. So not to be left out, I've constructed my top 10 films from 2017. It was tougher than expected getting it down to ten, the last twelve months have been a sublime year in terms of quality film releases. A few honourable mentions should go to War for Planet of the Apes, Guardians of the Galaxy Vol 2 and Baby Driver as films I loved and rate extremely highly, but just not quite enough to make the list. Also, before anyone launches any scathing attacks, I have still yet to watch the much ballyhooed Get Out, so don't come at me for not including it, capiche?
10. The Lego Batman Movie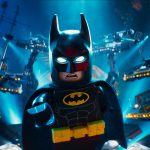 It wasn't easy following up the fantastic Lego Movie but this year director Chris McKay  made it look very easy with a hilarious and campy, fun addition to the Batman universe. Kids and adults alike will love it, or at least they bloody well should. A brilliant mix of silliness and wit filled with references to the Lego universe and the many previous incarnations of the Dark Knight. If you don't smile at least once during this then you officially have no soul.
9. My Life as a Courgette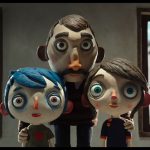 My Life as a Courgette showed that it doesn't need and extended running time to get the point across. At a rather brisk sixty six minute feature it is an utterly charming stop motion animation that also manages to convey some serious themes with deft skill. Whether in it's native French or English dubbed version, it's sure to connect with on a deep level with most audiences.
8. Star Wars Episode VIII : The Last Jedi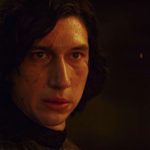 The film that is shaping up to be the biggest of the year despite only getting released in mid December. A fantastic entry into the long running saga. It has it's flaws yes, but nowhere near the 'OMG the world is ending!!!' levels it's detractors would have you believe. Everything you want from a Star Wars film is present and correct. Engaging characters, epic visuals, well placed humor and a mixture of old and new elements. Thoroughly enjoyable.
7. Moonlight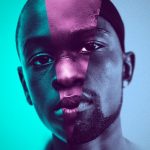 The subject of the most talked about moment from this year's OSCAR ceremony. It is a tender, heartbreaking story of a young man's struggle to find himself, told across three different chapters in his life as he experiences the ecstasy, pain, and beauty of falling in love, while grappling with his own sexuality. A truly genre defining film.
6. The Handmaiden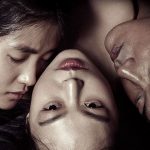 Revered Korean director Park Chan Wook's latest has a bit of everything, in that it is a mystery, a graphically erotic romance, a black comedy and a horror. Yet the masterful helmsman brings it all together into a surreal yet captivating whole.
5. Wonder Woman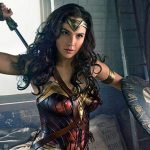 A breath of fresh air and has single handedly given hope to the DCU series of films being a success. Gal Gadot is outstanding in the title role. Some breathtaking set pieces and forward thinking character development make this a blockbuster with real depth. Whether this leads to a change of critical fortunes for DC remains to be seen given the mauling that Justice League received upon its release.
4. Logan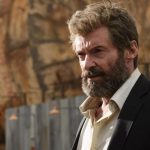 Hands down the best comic book character inspired movie to date. Gritty and back to basics, as we approach the end of Wolverines tale. Bone crunching action, humor and genuinely emotional moments. Hugh Jackman gets the swansong his long running service to the role deserves.
3. A Ghost Story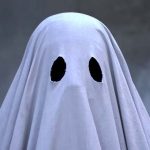 This will probably feature on a few 'Worst of' lists, it's just that kind of love it or hate it film. For me it's unique and clever storytelling was spellbinding. It's themes and imagery will stay with you long after seeing it. A refreshingly original piece of cinematic art, quite a rare feat in this day and age.
2. Blade Runner 2049
Much was made in the run up to the release of the film regarding the chance that it could somehow stain the legacy of the original Ridley Scott film As it was it turned out to be an outstanding sequel to a much loved cult classic. This very easily could have gone so wrong. But skillful and smart direction by Denis Villenuve ensure it's success. Pays respectful homage to it's forebear while also taking the story forward on it's own path. Breathtaking visuals and music, with a great cast on top form. Superb.
1 . Dunkirk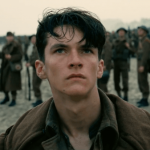 One of the most enthralling and intense cinema experiences I've ever had the pleasure to sit through. The tension starts from the first scene and is constantly ramped up throughout. A clever, time weaving story from three different perspectives keeps you hooked. There's fantastic practical special effects, with very little CGI. The sheer scale of the event that has been put on screen is beyond impressive. With brilliant, understated performances from the entire cast and a mesmerising Hans Zimmer soundtrack underpinning the whole thing. Director Christopher Nolan has topped his already stellar resume with a legitimate masterpiece.
So there you have it, my top 10 films of 2017. If 2018 has anywhere near the same level of quality releases then I'll be one happy movie nut.
Contributor at Moviescramble

A fan of all things Sci-Fi, Action and Quirky.

Passions include. Tea.Simpsons seasons 3-11. Napping and House Coats.

(Yes It's a House Coat not a Dressing Gown. I'll fight to the death anyone who disagrees!)
Latest posts by David Logan (see all)