2017 harboured some great films. Sadly not all of them can fit on a top ten so if you'll indulge me my honourable mentions; Okja, Split and Logan were three films that would be on the list if it were a top thirteen. Some others such as John Wick 2, Guardians of the Galaxy 2 and Spider-Man Homecoming wouldn't make an extended list but I still enjoyed.
10. Raw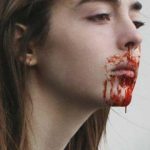 Raw is French horror movie from Julia Ducornau. It's the story of a young woman going to veterinary school and that's all you should know. It has a creepy and interesting story that unfolds well.
As well, it has some disgusting and well-displayed visuals, so much so that it had people vomiting at film festivals. The film's soundtrack was excellent and used masterfully. Watch this, but watch on an empty stomach
9. Get Out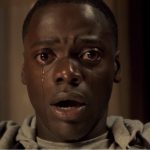 Jordan Peele's first movie, Get Out, showed that not only is he a spectacular writer, but a great director too. It's a creepy horror comedy that has terrific music and looks spectacular. Moreover, it's funny and smart. On a second watch, you come to realise how much is foreshadowed and setup, and I can't imagine how much more I would pick up on a third watch.
8. Tower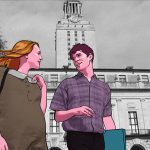 Tower is a fascinating documentary about the University of Texas Clock Tower shooting. What makes this documentary so special is that because the shooting took place in the nineteen seventies and cameras were not the everyday item they are now there wasn't much footage of the incident The incident is fully realised using rotoscope animation. The documentary's creative structure ensures that it plays out more like a thriller than an information-based documentary.
7. Dunkirk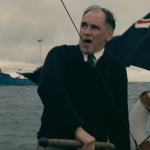 Dunkirk is Christopher Nolan's new WW2 movie that covers one of the darkest periods for the allied forces. It's a non-stop thrill ride. Like most of Nolan's films, what really stands out is the superb and powerful sound design and music. Visually, the film is a marvel and it's one of the most immersive films I've ever seen. This is a film that needs to be watched with the sound on 11 and on a big screen.
6. mother!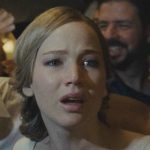 mother! was an extremely polarising movie this year, mostly because Jennifer Lawrence was cast and it was marketed as a horror, which brought in the type of crowd that would hate, and did hate mother! Personally, I thought it was a return to form for the director Aronofsky; it builds suspense perfectly for an ingenious nightmare-like payoff, and the film would be higher on the list if it weren't for the shallow symbolism.
5. Good Time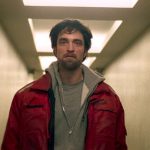 The latest Safdie Brothers movie Good Time was (forgive the pun (and forgive me Adam Plaze) a good time. It tells the story of a mentally disabled bank robber being arrested and his partner-in-crime brother spending the night looking for money to post his bail. This film is a near masterpiece, therefore you should check it out. Both brothers did an amazing job directing, while Josh Safdie co-wrote (with Ronald Bronstein) the very well-paced and intense script and Benny Safdie did an amazing job co-editing (with Ronald Bronstein) the scenes with such frenetic energy. He also gave an excellent performance as the mentally disabled brother.
4. It Comes At Night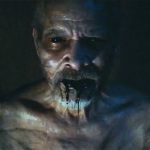 It Comes at Night is a movie that did something no other film has ever done. While I wasn't scared during the screening of the film, I found that I got totally freaked out once it ended as I began to piece together the plot. While many say nothing comes at night, something does, and it plays extremely well with the themes of mistrust and paranoia. As well as a great story the film has an amazing sense of atmosphere and tension.
3. Baby Driver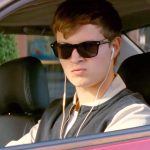 The latest movie by Edgar Wright, Baby Driver, one of the greatest action films I've ever seen. This is a story of Baby, a getaway driver with a dark past doing one last job. Just as with Edgar Wright's other films, he can transform an overused plot into a creative masterwork. Almost the whole film is in sync with the music being played 'in universe', making some of best action scenes put to film. No other director could have made this film like Wright, with his very specific tone and style of directing. Like most of his work, it has a tightly-knit plot with clever cases of foreshadowing through the film.
2. The Killing Of A Sacred Deer

The Killing of A Sacred Deer is a film that excels in every way. A brilliant plot that unveils itself perfectly, with amazing performances that have Lanthimos's signature deadpan comedy-style acting, alongside meticulous directing and a phenomenal soundtrack. It's the most messed up film this year, and the best of the Yorgos Lanthimos films I've seen. And to my joy the child actor in this film was spectacular. Watch this in the theatre if you still can, as it's a film that deserves your money.
1. Blade Runner 2049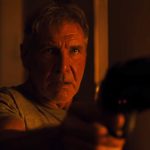 This film will go down as Villeneuve's magnum opus. It is one of the most startlingly beautiful films I've ever seen, and the music has a phenomenal synthesis of the 1982 Blade Runner's score and the new score. The world that Ridley Scott created in the original is so beautifully captured here. The set design, acting, effects, and everything else were perfect beyond belief. Except for one nitpick about the script, this is a perfect film. There are two points in the film where there is a voice over to remind you about lines of dialog earlier but it ruins a scene and feels patronising, but that's the only problem I have with this film. Otherwise, it is a masterpiece and I dare say better than the original, as it keeps the slow pace while still being thrilling.
Latest posts by
Rowan Driscoll
(see all)