In a year I expected superheroes to dominate, I found it was the horror genre that rose to the occasion. Annabelle: Creation  just narrowly misses out however a few other entries barged into my list and set up camp. Alien: Covenant was the year's biggest disappointment in every possible way and while I enjoyed Justice League, it didn't even make the shortlist.
Marvel continued to dominate the spandex market, most bootable with the wonderful Spider-Man: Homecoming while Wonder Woman shone a light for Warner Brothers' DC universe. Nevertheless they failed to convince me they were worthy of my top ten and now that the obligatory introduction is out of the way, let's see what did make it.

10. Patriots Day
Patriots Day is a love story to Boston and a tribute to how the city reacted when faced with such heartbreak. It's a near-perfectly paced thriller that will evoke anger and joy while serving as a reminder that love should always triumph over hate. The carnage is hard-hitting but delivered with a sincerity from director Peter Berg that wants everyone to appreciate the brutality of this atrocity.
9. Get Out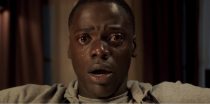 The themes of racism aren't exactly subtle and it makes for an unnerving story. A remarkable horror film that lacks conventional scares while ramping up distressing and uncomfortable encounters for our hero Chris (Daniel Kaluuya). Even with the serious message and blood soaked finale, Get Out is not without its humour. Immensely enjoyable and expertly crafted, Get Out is a brilliant film that leaves you thinking without preaching a message.
8. Mother!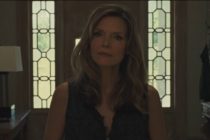 Another film that divided opinion this year was Darren Arnofsky's Mother!. Too arthouse for mainstream movie goers, and too mainstream for the arthouse audience, Mother! isn't subtle in its metaphors yet remains an exquisitely shaped film that told a simple story with horrifying imagery and mesmerising performances.
7. Dunkirk
Dunkirk is a stunning piece of cinema that is endured as much as enjoyed. Not a gruelling slog by any means, the film's a presentation of war without glorifying the awful abhorrence of it all. Nolan's film doesn't celebrate the failure of Dunkirk but highlights the immense courage of the men involved while not shying from the pain and despair that it caused. A remarkable achievement and a movie that will stay with you.
6. War for The Planet of the Apes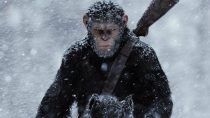 War for the Planet of the Apes is a sequel of a rebooted series that delivers a fresh remedy for any franchise fatigue that audiences may be suffering. Funny and horrifying, it's a thrilling action movie with a huge heart. It's glorious without being gratuitous and despite the sci-fi nature of the script, it remains grounded throughout. A tense story with fist clenching thrills.
5. Star Wars: The Last Jedi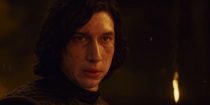 It wouldn't be Christmas without Star Wars and the controversy that comes with it. Rian Johnson's debut at the helm has divided opinion but for me the film was outstanding. The character development was gripping with a beautifully crafted conflict amplified with exhilarating action sequences. A nod to the old guard while creating its own legacy, The Last Jedi isn't just a new Star Wars film, it's one of the best.
4. La La Land
Sometimes cinema should be fun. Hair down, schmaltzy and syrupy, Damien Chazelle's latest film was a glorious homage to Hollywood musicals with a love story at its centre. Predictable for the most part, it doesn't detract from its impact with Chazelle delivering the third act finale like a punch to the gut, it centres you for a moment before allowing you to float happily from the cinema.
3. The Big Sick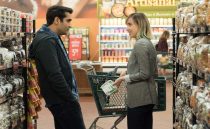 When I saw the runtime for The Big Sick I balked a little. Here's a romantic comedy clocking in at around two hours which made me fear the premise would be dragged out. You won't be looking at your watch however as director Michael Showalter has crafted a well-paced tale full of humour that'll make you gasp. Hysterical with a good heart, it has warmth and laughs sprinkled with a little shock value.
2. It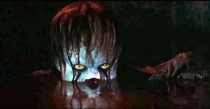 It has a simple premise – a horror film with a lot of heart, good intentions and a chilling antagonist that will scare audiences whether they're familiar with the demonic clown or not. Scary, funny, heart-warming and repulsive. It stakes its claim as one of King's best adaptions, and also one of this year's best films.
1. The Disaster Artist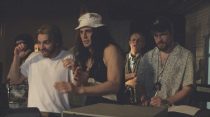 The making of the worst film tells the tale of a sweet bromance in James Franco's The Disaster Artist. Directed by and Starring Franco alongside his real life brother Dave, The Disaster Artist is a hilarious and endearing tale of friendship and success that encourages you to follow your dreams despite the obvious obstacles in your way. The Franco brothers put in the performances of their careers in the must see film of 2017 avoids ridiculing its main subject, an incredible feat in itself.
Latest posts by
Thomas Simpson
(see all)