Well, 2017 has of course been a tumultuous year in politics what with the rise and rise of Trump and the waning and wilting of the so-called left, however, cinema has and always will be a welcome form of escape for many from life's innumerable ills. In this current age of rampant 'fake news', how comforting it must be to read what is a definitive, unarguable list of the top ten 'films', to use the term broadly, of 2017:
10. Black Mirror (Season 4)

Admittedly it's perhaps too early to be placing this in my top ten given that at the time of writing this I have only watched two episodes, however initial impressions have been so strong that I couldn't resist. Weighing in at around seventy-five minutes, the season's first episode U.S.S Callister is cinematic in both its scale and run-time and is a pitch-perfect piss-take of William Shatner era Star Trek. Arkangel meanwhile plays out on a considerably smaller canvas as its set in domestic suburbia and focuses on the relationship between an overbearing mother and her wide-eyed young daughter, and it is arguably more straightforwardly cast from the Black Mirror mould.
9. Dunkirk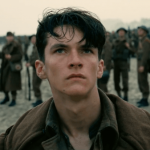 Stripped down and direct, Dunkirk is an epic cinematic experience that immerses you into the midst of the swirling action almost to the point where you feel you are standing right there on that Normandy beach with them. The film is also exemplary in its bold overlapping and interlacing of multiple time signatures – alternating as it does between three different time periods, events play out with a spiralling intensity before building to a truly spectacular crescendo.
8. Loving Vincent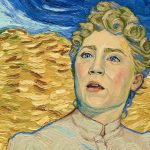 Lovingly hand-crafted by a dedicated team of over one-hundred artists, this groundbreaking animation is a tour de force of design and quite simply a marvel to behold. Each and every frame is painstakingly rendered with bold, dynamic brush strokes a la the great Master painter himself, and with an intensely lucid, dreamlike quality Loving Vincent seems a wholly befitting ode to the artist and his legacy.
7. The Killing of a Sacred Deer

If there's one word that could perhaps sum up the experience of watching Sacred Deer it would be intense. From the first frame to the last, Lanthimos submerges you as a viewer into a claustrophobic, hermetically sealed world of almost unrelenting pain and anguish, with only the rarest of opportunities to surface for air. This one's not for the faint of heart.
6. My Life As A Courgette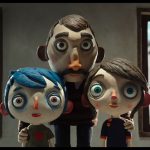 A beautifully tender and warm French animation set in a children's home for formerly abused and abandoned children, this film deftly avoids any potentially saccharine sweet clichés to be by turns delightfully charming and devastatingly affecting. 'Sometimes we cry when we are happy, isn't that right?', remarks the central character known affectionately as 'Courgette', and with this subtle master-stroke of cinema one can be forgiven for shedding a joyful tear too.
5. The Desert Bride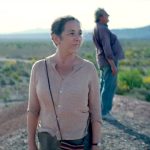 An achingly beautiful and understated Argentinian road movie about a middle-aged woman's search for a renewed wholeness and purpose to her life. After showing at Cannes, Desert Bride has been doing the rounds at numerous film festivals across the globe and is for me fully deserved of the accolades it has received.
4. Prevenge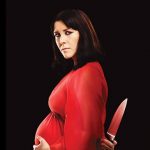 A darkly comic serial killer movie that subverts typical genre expectations by way of its acutely British humour and steady stream of delightfully witty, devastatingly acerbic one-liners. Joyfully perverse and quietly pulsating, this is an impressive debut feature from an exciting British talent.
3. Toni Erdmann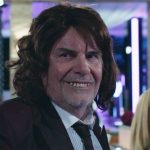 A three-hour long German comedy isn't exactly the easiest of sells to audiences, yet Toni Erdmann manages to pull it off, and how. A commendably unassuming and subtly nuanced story focused around the bubbling of tensions between father and daughter, the film delicately balances pathos and bathos and delivers a surprisingly emotional sucker punch of an ending that had me reeling.
2. Get Out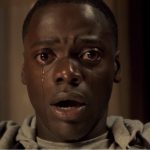 An immaculately executed, insidious social satire of white liberal racism in America from first-time director Jordan Peele that manages to simultaneously be both a thinly veiled critique of American slavery and a brutal body horror. No wonder then that its star, Daniel Kaluuya, once referred to the film as '12 Years A Slave: The Horror Movie'.
1. Donkeyote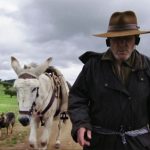 A charming tale of septuagenarian Manuel Molera and his endearingly eccentric plans to head out West to America with his Donkey, Gorrión, to walk the Trail of Tears. With its own expert blending of reality and artifice, Donkeyote offers moments of genuine insight into the human condition and the triumph of the will and is a must-see for any documentary film fanatic.e: Call Me By Your Name – I am due to see this in a few days time, however, had I gotten around to seeing it in 2017 it may well have made into the esteemed inner circle of my top ten.
Didn't see: The films that unfortunately passed me by include the historical and contemporary social media satires Death of Stalin and Ingrid Goes West respectively, the Zambian set I Am Not A Witch, R Pat's reportedly compelling turn in Good Time and last but by no means least, Mike Mills much lauded 20th Century Women.

Latest posts by
Benjamin Brown
(see all)