In a bid to make most of us feel positively mummified, I thought it would be a good idea to take a look at six film that are twenty years old in 2018. There were so many happy memories to choose from, it was difficult to narrow it down to just six. Don't get me wrong, 1998 wasn't a glorious year of cinema, there were plenty of car crashes, too – I'm looking at you, Man in the Iron Mask, Shakespeare in Love and (lest we forget) Spiceworld: The Movie.
Do you remember your cinema trips from twenty years ago? If I've missed any of your favourites off the list, let me know in the comments below. In the meantime, enjoy a trip down memory lane …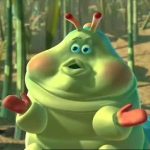 A Bug's Life
It was a good year for children's films, as Disney also brought out Mulan and Lindsay Lohan made her debut in The Parent Trap. But, A Bug's Life will always stand out to me because I was absolutely fascinated by it – particularly the ant to real life scaling. Francis the grumpy ladybird and the grunting circus maggots were particularly hilarious and I loved Dave Foley's performance as the plucky Flik, an 'outsider' ant looking to build a troop of warriors to defend his patch from the evil grasshoppers.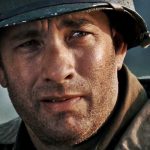 Saving Private Ryan
This was recently voted the best Tom Hanks film of all time, and it's not hard to see why. Steven Spielberg's epic wartime weepie boasts a stellar cast including Ted Danson, Paul Giamatti and Matt Damon, as it follows a US Army unit during the Normandy Landings. If you get to end of this without shedding a tear, there is something seriously wrong. The famous "Broken Wall" scene is emotionally grueling and the film itself never shies away from the horrors of war.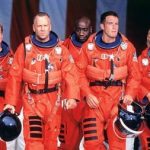 Armageddon
Sure, it's another cheesy "America saves the world plus rock soundtrack" effort, but Armageddon was a fairly big deal when it came out at the cinema. When an asteroid is set to collide with Earth, NASA draft in a team of drillers to save us all from impending doom. There's actually a fairly impressive cast, including Bruce Willis, Billy Bob Thornton and Michael Clarke Duncan. It's over the top, full of emotional one-liners and epic explosions. What's not to love?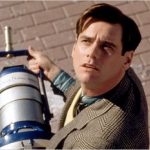 The Truman Show
This is a film that very much still plays with my mind. The idea that your whole life and everyone you know is part of a massive TV documentary experiment … Terrifying. Jim Carrey stars as the man who slowly realises that everything he thought he knew is actually one giant film set. It's a one-off concept that was executed perfectly. It does make you wonder when something odd happens in your life … Who's watching?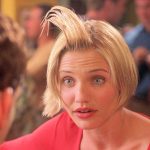 There's Something About Mary
An absolute cult classic that gave way to a million jokes about hair gel and zippers, this quirky rom com was packed full of moments that would both make you laugh and squirm at the same time. It also managed to bring The Foundations "Build Me Up Buttercup" back into the charts, meaning we were all singing it on nights out again. Cameron Diaz is her usual, glossily perfect self and Ben Stiller's geeky throwback is absolutely hilarious.
American History X
Easily Edward Norton's finest performance, starring as the neo-Nazi skinhead desperately trying to prevent his younger brother from following the same uncertain path as he has. It's so beautifully shot by director Tony Kaye and, although there is some explicit violence, it's never done just for the sake of it. Edward Furlong puts in an equally impressive performance as the struggling tearaway, Danny. It's a really challenging and emotional watch.
Latest posts by Mary Palmer
(see all)