It's strange to think that it has been over twenty years since Paul Rudd burst into public consciousness in 1995's Clueless – not least because he barely appears to have aged. Rudd has carved out a career within comedy (and something of a reputation for being a nice guy). He looks like someone you could make sneaky jokes with in the office; hang out in your jammies watching crap films; or grab a few beers with.
For all that he's starred in some really big box-office successes, he seems like a regular person. This, of course, is entirely what his appeal is built around and why he is often cast in roles where he is a "best friend" or the comedy support. In more recent times, he's dipped his toe into the blockbuster pool and is set to appear in The Avengers: Infinity War.
We take a look at six of the best performances by Paul Rudd. Sadly missing is the blink-and-you'll-miss-it cameo in 2013's This Is The End – which cracks me up every damn time.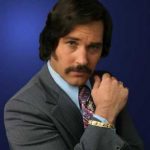 Anchorman
"They've done studies, you know. Sixty percent of the time, it works all of the time." If you haven't heard this quote at least once in your lifetime, we can only assume you've never met other people. Rudd's hilarious turn as the moustache-sporting Brian Fantana gave the first Anchorman film some of its most memorable lines. He'd like to think of himself as a ladies man, but is clearly clueless around the opposite sex. He stands up for his team against rival TV stations, coming up with incredibly bad insults. It's a role wherein Rudd is clearly having fun and enjoying the terrible 70s garb.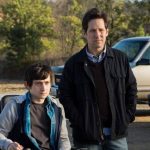 The Fundamentals of Caring
In a change of tone, this Netflix original shows a sweeter side of Rudd, although there are elements of humour. He stars as Ben Benjamin, a man who is incredibly haunted by his personal losses. He opts to take a care-giving class to alleviate his guilt and grief, and forms an unlikely friendship with the young man in his care as they embark upon a wild road trip. It's nice to see Rudd display emotion without being corny and the film completely avoids any of the usual cinematic cliches about "journeys", disability or "buddies".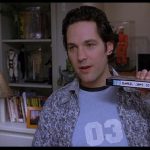 The 40 Year Old Virgin
"If I hear Yah-Mo Be There one more time, I'm going to Yah-Mo Burn this place to the ground." Rudd puts in a tremendous turn as Steve Carrell's lovesick colleague, David, who is absolutely obsessed with the recent break up of his relationship. Some of his best scenes in the film are played opposite Jane Lynch, who is as salty as ever. It's a typically excellent comic performance from Rudd, peppered with excellent one liners and hilariously over-the-top displays of emotion.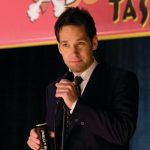 Role Models
Similar to The Fundamentals of Caring, Rudd's character is responsible for some "care in the community" – but only because he's been court ordered to. Coping with the threat of potential jail time and the break down of his marriage, Danny (Rudd) takes live-action role play obsessed Augie (Christopher Mintz Plasse) under his wing and – in true Hollywood form – learns a few things about himself along the way. Rudd really does excel at the down-on-his-luck types, and there's plenty of laugh out loud moments throughout.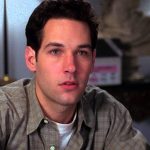 Clueless 
Watching the film back now, I find it weird that Cher is romantically interested in her step-brother. But, at the time, Josh was someone all of us could identify – the slightly annoying, funny and intelligent brother or male friend who just happened to have all the answers and smart-ass one liners. It is the perfect introduction to Rudd, as his effortless charm and affable personality are front and centre whenever he's on screen. And, let's be honest, he was also (and still is) and absolute heart throb.
Captain America: Civil War
Despite Ant Man actually having his own film, I prefer Rudd's performance in Civil War. He is absolutely hilarious as he gets introduced to the rest of the Avengers. Gone is the cool, easy going persona; this is a character that so desperately wants to impress. Whilst he doesn't have a massive amount of screen time, he makes a big impact whenever he appears. His contribution to the "main fight" of the movie is the perfect blend of all-out action and his trademark humour.
Editor at Moviescramble. European cinema, grisly thrillers and show stopping musicals are my bag. Classic Hollywood Cinema is comfort food. Spare time is heavily dependent on a lot of pizza and power ballads.
Latest posts by Mary Palmer (see all)