Ok, so the DCEU has failed to live up to critical and commercial expectations of Marvel's groundbreaking efforts. It's not to say that there is nothing good about the films, as flawed as they are, Warner Brothers has a salvageable franchise on its hands should it continue with the current cast. Below I look at six things that have stood out from a project that has, in my opinion, been unfairly maligned.

Batman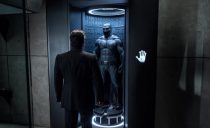 The casting of Ben Affleck as the caped crusader unleashed the fury of a million fanboys, decrying this travesty as the worst thing to ever happen since…eh, Heath Ledger was cast as the Joker. If history taught us anything it was not to listen to whiny man babies and although Batman v Superman: Dawn of Justice was, to be kind, met with mixed reviews, Affleck's performance was widely praised. A cameo in Suicide Squad was followed by a leading part in Justice League. It's disappointing that Affleck appears to be hanging up the cowl before we get a chance to see him in a standalone Batman film as this interpretation of the character deserved a solo outing.
Wonder Woman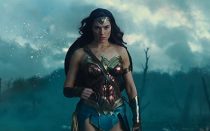 Like Affleck, Gal Gadot's Wonder Woman was one of the best things about Batman v Superman. Despite only having a limited role, her appearance teased audiences with potential before the Amazon was given her first feature in 2017. Patty Jenkin's directorial effort is by far the best film of the DCU, balancing humour with a blunt, but not preachy social commentary. Gadot proved to be a highlight once again in Justice League but it's the stand-alone sequel that has fans, critics and Warner Brothers excited.
Deadshot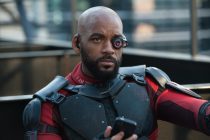 Any hopes that Suicide Squad would put the DCEU back on track were quickly dashed when initial reviews were less than flattering. I liked the film, even if it's a tonal mess and bears the scars of a movie that has been hacked to pieces with needless tinkering. It wasn't all bad though with Will Smith excelling in his role as Deadshot, bringing morality to a villain and forging one of the more interesting characters we've seen in the franchise. That Will Smith was cast as a character predominantly portrayed as white without much backlash (see Fantastic Four's casting of Johnny Storm for comparison) was a step in the right direction, although the film was criticised for racially stereotyping other characters.
Harley Quinn
Perhaps the biggest shining light in Suicide Squad was Margot Robbie's Harley Quinn. Robbie revelled in the role, bursting with an intense madness that she expertly harnessed. Her chemistry with Smith was on point, with poor creative decisions that led to a colder and muted relationship with Jared Leto's Joker. Warner Brothers has money on their hands with Robbie (Suicide Squad was a box office success despite reviews) with Quinn scheduled to appear in her own spin-off, a Joker/Harley film, Gotham City Sirens and/or Birds of Prey.
Aquaman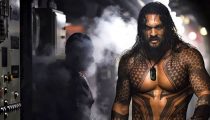 It becomes increasingly less likely that we'll see James Cameron's Aquaman starring Vinny Chase, however with James Wan directing and Jason Mamoa starring in the upcoming film, we can let it slide. Wan has an impressive resume and is largely responsible for the resurgence of great horror in Hollywood. With Furious 7 also under his belt, the credentials he'll bring to Aquaman are tasty indeed. Mamoa himself impressed in Justice League and with early test screenings reported to be positive, Aquaman could be the diamond in the rough for Warner Brothers.
Captain Boomerang
This isn't a case of scraping the bottom of a deep barrel, Jai Courtney was brilliant in Suicide Squad and is more than worthy of a mention. His Captain Boomerang was a wonderfully chaotic mess that in many ways was the embodiment of the entire film. Unlike other characters that showed heroic prowess, the Cap was an unashamed villain throughout, never seeming to learn anything or in fact earn a reward as the credits rolled. There was a lot of laughs had with Boomerang but unless he pops up in the sequel, we probably won't see him again which is a shame as it's arguably the best thing Courtney has done.
Latest posts by Thomas Simpson
(see all)