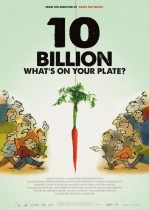 The increase in the world's population has been a source of concern for a long time. It has been accepted that the number of people on earth will increase to 10 billion before the end of this century. The questions that are being asked are 'Where will we get enough food for each individual? and 'How can this be done without destroying the very foundation of the food source?
The award-winning documentary follows director and best-selling author Valentin Thurn on his quest around the world in search of ecologically and economically responsible methods of food production and distribution. In the process he encountered numerous interest groups from small organic co-ops to massive food producers, each with their own view on how we all get fed.
The film is now available on all major VOD platforms.
Latest posts by John McArthur
(see all)