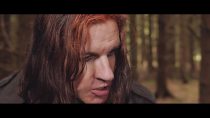 For first time writer and directors there is a rule of thumb that states that you should write what you know. To make a personal project work it helps that you have a good understanding of it and a real passion for it. For anyone that follows director Douglas Sannachan on Facebook you will know about his love of geocaching, the pursuit of small hidden caches that are found using GPS tracking devices.
Starcache is a global geocaching phenomenon. As well as being numerous small caches hidden about everywhere, there is a $1,000,000 prize cache waiting to be found for one lucky person. Just before a big weekend event the creator of Starcache is murdered and his wife is abducted. At the same time a dangerous mental patient escapes from Police custody. As the cachers meet up for the big weekend hunt they find that they are not alone in the woods as the aforementioned escapee is at large as well as a mystery cacher who is setting up some special finds for them. A Police unit is in the area hunting for the escapee just to make matter worse. As the two hunts get under way, things take a very dark turn for everyone.
For a film that has a minuscule budget and all the problems that it generates, this is a really good piece of film making. Split into eight chapters which describe the rules of Starcache, the episodic nature of the horror comedy is given a good structure to tell its story. This allows for free and totally relevant use of parallel story telling and flashbacks without using some of the more obvious tropes. This works in the film's favour as there is no need for characters to use valuable screen time to get across their motivations and remind the audience what is going on.
As with any pastime there are different levels of involvement in Starcaching. The various characters represent these many flavours. There are the obsessives such as Diamond Dog who effectively gave up his marriage and kids in pursuit of pursuing caches and finding them before anyone else. His ex who has a passing interest just to keep her kids amused and her new boyfriend who is just jealous of the affection the kids have for their estranged father. the others are a mixture of newbies, nerds and some normal folk.
There is clever use of signature music for some of the main characters. Diamond dog has a Bowie influenced glam rock piece. The Police staff have a funk theme which is based on a remark from one of the team about 70s cop shows and the Flying Squad. The old guy who is organising the weekend gets a traditional piper based themed piece to reflect his kilt wearing habits. Along with a subtle soundtrack that emphasis the action are these nice touches that add to the film and set the tone.
Once the set up is established the horror elements come to the fore. There is an inventive use of gore and violence considering the limited budget. There a more than a few blood soaked moments some of which are more comedic in tone than horror. Others are just disgusting, which is probably the point.
This is a fine debut, full of invention, a good bit of bloody horror and a palpable passion for the subject. One to seek out.
Editor-in-Chief at Moviescramble. A Fan of all things cinematic with a love of Film Noir, Sci-Fi and Julia Roberts in Notting Hill. He hopes to grow up some day.
Latest posts by John McArthur (see all)