The Cannes Film Festival enjoys a long history of both controversy and glamour. It's the ultimate case of sun, sea and cinema. Its location gives way to the elite and fashionable of European cinema, and rumours of legendary screening "walk outs" and jeers can either make or break a film. This year, they hit the headlines again by declaring a ban on any films that are made for streaming services.
The festival can be controversial, dramatic, stylish and topical. Sometimes it's more a place to be seen rather than to see films. But it is hard to imagine the cinematic calendar without gleaning to see who has won the coveted Palme d'Or; which films will go on to have great successes; which emerging talents will break into the industry.
We take a look at six Best Film winners that we think deserved their glass and gold award. Disagree? Let us know in the comments below.
Amour
Michael Haneke's deeply moving portrait of old age is enough to reduce even the stiffest of upper lips to a quiver. It will be a difficult watch for many, as the indignities of ageing overcome a married couple of retired teachers, who so desperately remain devoted to each other. Anne (Emmanuelle Riva) suffers a debilitating stroke, leaving her husband Georges (Jean-Louis Trintignant) to care for her in their home, resulting in huge waves of frustration and anger followed by equally measurable guilt. It's an incredibly honest portrait of the stark realities of life, illness and the ageing process.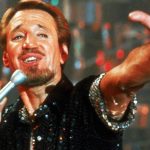 All That Jazz
When you think of Roy Scheider, you'd be hard pushed to think of much else other than Jaws. Yet, here he is, thrusting and lusting his way through Bob Fosse's semi-autobiographical film. Fosse is famous for giving the world lean, angular choreography, bursting with sexual tension. Scheider stars as the drug-addled, hedonistic director, Joe, who is struggling to keep up with his endless quest for creative perfection. His life of popping pills and multiple lovers is quite literally a case of life and death. Sure, there's glittery costumes and fantastic set pieces, but this is also a serious case of existentialism, set to music.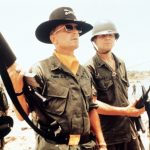 Apocalypse Now
The Ride of The Valkyries. The smell of napalm in the morning. Martin Sheen emerging from the swamp. If there's a film that has given way to more iconic moments than this, I can't think of it. Francis Ford Coppola's war epic is a masterclass in craftmanship from start to finish. The cast – Brando, Hopper, Duvall, Sheen – is like a "who's who" of acting royalty and the performances are so intense you can practically smell the gunpowder. It's over the top, the action is great and the cinematography is stunning – no wonder the film is often credited as the best war film of all time.
Pulp Fiction
Quentin Tarantino took the standard violent thriller and ripped it apart with this film. Putting his stamp firmly on cinema, he essentially created a genre of his own, hallmarked by garish colours, pop and rock soundtracks and intertwining storylines. Similarly to Apocalypse Now, the film gave cinema some truly iconic moments to gawp at – not least John Travolta and Uma Thurman dancing the night away. The snappy dialogue, the violence, the quirky characters … It's quintessential Tarantino at his best, creating films that run like a love letter to cinema. There are so many tangents you can almost imagine how Tarantino's mind runs away with itself.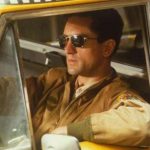 Taxi Driver
"Are you talking to me? Are you talking to me?" Robert Niro delivers a career defining performance as the lonely cabbie, Travis Bickle, battling with his insomnia and his increasingly hallucinatory desires to "clean up" the city. Jodie Foster stands out as the child prostitute lured into Bickle's plans to assassinate the President. This is classic Scorsese film-making, full of lurid, over-the-top characters, searing cityscapes and a glimpse into the psyche of a truly disturbed, violent man. A cinephile's favourite, and rightly so.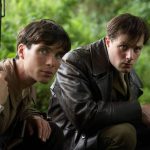 The Wind That Shakes the Barley
If anyone excels at doing gritty, grim realism, it's Ken Loach. His depiction of the British occupation of Ireland is a really challenging watch. Cillian Murphy, Orla Fitzgerald, Padraic Delaney and Liam Cunningham put in brilliant central performances as residents of a small village torn apart by the presence of soldiers. The cinematography of rural Ireland is incredible. The film itself is brutal, violent and unflinchingly honest, as many of the characters see their political and ethical standards tested by an Army who seem intent on destroying their culture, history and language.
Latest posts by Mary Palmer
(see all)