When you think of Madrid-native, Pedro Almodovar, three key things spring to mind; colour, close-ups and conversation. Almodovar's films – from the early, wilder days to more recent years – have always felt incredibly personal, as if you have been invited to take a step through the cinema screen and listen in, despite their often vibrant and hedonistic take on life.
He is famous for his strong women; his wildly erotic approach to love and sex; and the blurred lines between mundane real life and that oh-so-Spanish magic realism. He is a director who is clearly in love with cinema and – if the way he tells a story is anything to go by – utterly fascinated by life itself.
Almodovar has been called many things – provocateur; voyeur; auteur. He has truly honed and perfected his craft over his decades-long career and given a voice to so many marginalised people (most notably women and the LGBTQI community) in that time.
It's incredibly hard to whittle Almodovar favourites down to just six. If your favourite is missing, let us know in the comments below.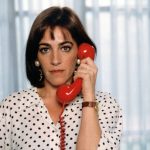 Women on the Verge of a Nervous Breakdown
The 1988 cult classic sees Almodovar regular, Carmen Maura, take on a variety of eccentric characters as she determines to find out why her lover has left her. It's full of so much luscious colour, fully-developed, tangible characters and razor sharp speech that it takes several viewings to truly drink it all in. Playing on the stereotype of the "mental ex-girlfriend", Almodovar manages to draw on all of his favourite motifs and caricatures in one sitting. It's a typical example of the vibrancy and frenzy so beloved by Almodovar and his fans. Maura delivers an absolutely stunning performance that shows off so much vulnerability, strength and empathy. An absolute powerhouse and one of the best places to start as an introduction to the director.
Live Flesh
Almodovar excels at interweaving complicated relationships in an uncomplicated way; extracting utterly brilliant performances from his leads. Whilst a lot of his plot lines and characters can seem over the top, he never allows them to veer into the ridiculous. Live Flesh is the perfect example of this. Jailbird Victor realises his former girlfriend is now in a relationship with the policeman he shot … If it sounds like the plot of a Ruth Rendall novel, it's because it is. Featuring an early performance from Javier Bardem (who is excellent as the wheelchair-bound David), it's so much more than the erotic thriller that the title promises – it's a truly interesting take on human relationships, love and sex.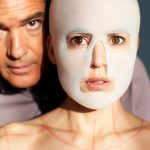 The Skin I Live In
One of Almodovar's more recent cinematic efforts is this creepy, unsettling body horror starring Antonio Banderas. The Zorro star seemed to me to be capable of nothing more than playing the box office Lothario. This film smashes that stereotype, spits on it and mails it back to you. Banderas is absolutely brilliant; sinister and sympathetic all at once. It's a deeply unsettling psychological horror with a characteristically convoluted plot; focusing on human obsession, grief and the value of life itself. It's a more stripped back approach from Almodovar but, nonetheless, it's another film from the Spanish iconoclast that will stay in your mind for months after watching.
Bad Education
Mexican born Gael Garcia Bernal had to pull off a convincing Spanish accent in order to star in Almodovar's 2004 exploration of the Franco-era style of religious schooling and the lasting legacy of sexual abuse and suppressed homosexuality. The film has all of the superfluous melodrama of a classic Hitchcock, whilst taking an honest and unsentimental approach to the process of coming to terms with sexuality. Garcia Bernal is wonderfully evocative as the young actor, Angel. The film's narrative is a mix of flashback and subjective thought, making it challenging to piece together but, nevertheless, incredibly powerful to watch.
Talk To Her 
Another unusually calm approach from the Spanish master, the film weaves together the stories of two men in love with women in comas. It conjures and conflates images of stereotypical masculinity (in the bisexual nurse, Beningo) and femininity (in the gored bullfighter, Lydia). More typically for Almodovar, it's a film about obsession and desire, and the choices that we make when we are gripped by either of these emotions. It could be a really brutal film but it's so much more nuanced and thought-provoking than that. And, in a neat turn of events, it's the men who are at the heart of this film whilst the main female protagonists are silent.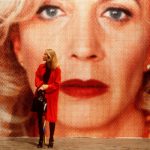 All About My Mother
There was plenty of outcry when this film missed out on the coveted Palme d'Or at the 1999 Cannes Film Festival. It's a film that feels, one the one hand, like an emotive exploration of relationships and, on the other hand, feels like a veritable operetta of caricatures. And yet, it works. Manuela (another Almodovar stalwart, Cecilia Roth), prevents her son from discovering his birth father and, in doing so, embarks on a journey to Barcelona, wherein she encounters a number of typically eccentric characters. Penelope Cruz turns in a tender performance as a young nun in a film that explores suppressed sexuality, desire, the breakdown of relationships and, ultimately, what constitutes as family and acceptance.
Editor at Moviescramble. European cinema, grisly thrillers and show stopping musicals are my bag. Classic Hollywood Cinema is comfort food. Spare time is heavily dependent on a lot of pizza and power ballads.
Latest posts by Mary Palmer (see all)