There are five words that can really make a difference to your film viewing experience: Based on a true story. If we, as viewers, that what we're getting is even just a little snippet of reality, it could be argued that it makes for much more compelling viewing – as usually the events we see on screen are so fantastical and exaggerated.
True crime, in particular, makes for popular viewing (think of how many Netflix documentaries you've binged on). It places us at the scene of the crime, putting together the clues with the detectives or on the run from a murderer. It can be both thrilling and unsettling. For once, the basis of our fears are, indeed, real life – not just the plot of the latest blockbuster.
We take a look at six of the best true crime films that have graced our cinema screens to date. Have we missed any? Let us know in the comments below.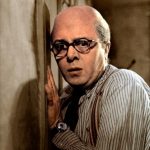 10 Rillington Place
Long before Sir Richard Attenborough was warming the hearts of cinema goers as a department store Santa Claus, he was getting poor old John Hurt framed for murder. Masquerading as the softly spoken doctor, John Christie, Attenborough lures young women into his home to kill them. It's a really tense and unsettling film – and the injustice of it all will leave you shouting at your screen. Attenborough and Hurt put in absolutely tremendous performances, playing against type as a sinister villain and vulnerable victim respectively.
Snowtown
Aussie director, Justin Kurzel, brought the almost-unbelievable story of an Adelaide neighbourhood watch programme-gone-wrong to life in this chilling 2011 thriller. The film itself is an incredibly slow burn, leading to a brutal climax that's best watched from behind a cushion. There's scenes of violent torture throughout, as young Jamie (Lucas Pittaway) falls into the wrong crowd in his small suburban street. A really bleak and horrific tale with fantastic cinematography and powerful performances.
Psycho
The original and best. If you think of cinema villains, Norman Bates is probably one of the first that springs to mind. Anthony Perkins brilliantly nuanced performance is enough to send shivers down the spines of the most ardent horror fans. But did you know that Hitchcock's most conflicting character is actually based on real-life serial killer, Ed Gein? Gein was a lonely, confused young man under the control of his dominant, religious mother who turned to torture and murder after her death. He's also the inspiration for The Texas Chainsaw Massacre, owing to his love of furniture made from human skin.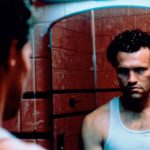 Henry: Portrait of a Serial Killer
John McNaughton's cult classic tells the story of violent serial killer, Henry Lee Lucas. Michael Rooker gives an utterly captivating performance as the titular character – becoming more and more impassive as his killing spree continues. Lucas was convicted of eleven homicides, including his own mother, and the film spares no details as it follows him throughout his murderous rampages. Violence aside, it's a really complex film that explores the darker side of human psyche, and the age old question of nature versus nurture.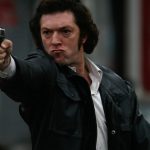 Mesrine
You name it, Jacques Mesrine just about did it. Vincent Cassell brings to life the man responsible for a range of murders, kidnappings, bank robberies and burglaries during the 1960s in France, America and Canada. A former soldier who served in Algeria, Mesrine is every bit the cool, calculated charming villain. The film comes in two parts, and is incredibly slick and stylish to watch, as well as violent and exciting. Cassell puts in an utterly brilliant performance; ruthless and seductive all at once.
Monster
Charlize Theron scooped the Oscar for her scarily realistic portrayal of Florida prostitute turned serial killer, Aileen Wuornos in Patty Jenkins' 2003 film. It's an absolutely fascinating film, depicting how Wuornos turned to murder in the first place, and the relationship she had with the vulnerable Selby Wall (Christina Ricci). It's not a film that necessarily sympathises with the female serial killer, but it demonstrates how her upbringing and lack of prospects in life led her down the path she took.
Latest posts by Mary Palmer
(see all)