Sharp Objects – the hotly anticipated book based on Gillian Flynn's best-selling novel – premiered on Sky Atlantic this week, starring Amy Adams as an intrepid reporter, re-visiting the town in which she grew up to investigate the murder of two teenagers.
At just one episode in, Adams is already winning huge praise for her performance. And, it's not for the first time that she has absolutely captivated a viewing audience. Since bursting onto the silver screen in the 1999 black comedy, Drop Dead Gorgeous, she has proved herself capable of being vulnerable, intriguing and strong.
And, with five Oscar nominations under her belt, it's clearly not just us who are impressed. Take a look at our six of the best and let us know in the comments section if we have missed any.
Nocturnal Animals
Tom Ford's 2016 thriller is undoubtedly one of the best films of that year; it's insidious in the way it gets under your skin and unsettles you. Adams is characteristically brilliant as Susan Morrow, a wealthy art gallery owner who is sent a copy of her ex-husband's latest novel – a violent revenge tale that upsets Susan and subjects her to a number of increasingly frightening dreams. It's a brilliant film, masterfully told, as Adams slowly allows her steely exterior to unravel.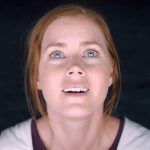 Arrival 
Love it or hate it, Denis Villeneuve's 2016 sci-fi film was a huge talking point. Adams stars as Louise Banks, a linguistics professor drafted in to communicate with an alien species. The symbolism of the film – the impact of the words we use and how we choose to interpret what is said – is striking. Adams portrays yet another gutsy, principled, brilliant woman, making her own way in a man's world. This is very much her film, as she keeps her coolly intellectual head in amongst the fear and panic the alien presence creates.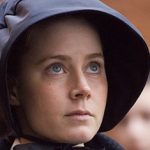 Doubt 
John Patrick Shanley brought his own play to the cinema in 2008, and cast acting heavyweights Phillip Seymour Hoffman and Meryl Streep in the lead roles. Amy Adams, as a young nun, completely holds her own any time she shares the screen with them. Initially a meek and naïve character, she begins the question her Catholic face in the light of sexual abuse allegations and cover ups. It's a brilliant film, that won't answer any of your questions, and Adams provides strong support.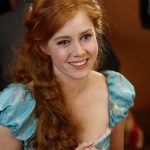 Enchanted 
Quite why Amy Adams hasn't been made an honourary Disney princess yet is baffling. Her delightful, sweet and satirical performance as the endearing Giselle only serves to highlight the breadth of Adams' acting capabilities. It's an entirely light-hearted performance that truly captures all of the mannerisms, speech and charm of classic animated princesses. It's quite probable that birds sing to her and wildlife do her washing up in real life, too.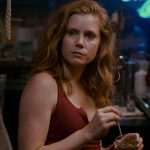 The Fighter 
Alongside Arrival, this is probably one of Adams' most prominent performances to date. David O. Russell cast Adams as Charlene, the mouthy, brash and, ultimately, endearing partner to Mark Wahlberg's Micky Ward. This is what Adams excels at – being a straight talker who has a sentimental heart lurking behind those big, blue eyes. She proves, once again, that a supporting role doesn't mean a character who isn't fully fleshed out and holds her own against the likes of Christian Bale and Melissa Leo.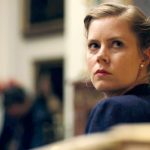 The Master 
Teaming up with Phillip Seymour Hoffman once again, here Adams is cast in a Lady Macbeth-type role, wherein she is married to the charismatic, ambiguous leader of a cult. The film, at times, seems like a crude metaphor for Scientology and L. Ron Hubbard, but is by no means a mere swipe at that particular religious set up. Adams is scheming yet sweet; hard edged yet pleasant. Her character – albeit a supporting role – is a real stand out in the film.
Editor at Moviescramble. European cinema, grisly thrillers and show stopping musicals are my bag. Classic Hollywood Cinema is comfort food. Spare time is heavily dependent on a lot of pizza and power ballads.
Latest posts by Mary Palmer (see all)