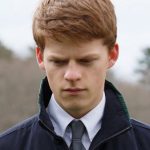 Joel Edgerton continues to flex his directorial muscles as he takes on the biographical account of the son of a Baptist preacher forced to participate in a religious gay-conversion therapy group.
Boy Erased is already, believe it or not, tipped for success at next year's Oscars thanks to riveting central performances from Lucas Hedges, Nicole Kidman, Russell Crowe and Edgerton himself.
The trailer opens with shots of small-town life; religious life. Crowe, as vehement Baptist preacher Marshall, tells his son, ""I want you to have a great life. I love you. But we cannot see a way that you can live under this roof if you're going fundamentally against the grain of our beliefs."
Edgerton looks to be putting in a powerful performance as the twisted, homophobic therapy leader. The trailer details the therapy programme's cruel routines, which involve "masculinity" training sessions and beatings for those who refuse to denounce their sexuality.
Nicole Kidman, with her fluffy blonde hair and detailed blouses, looks every inch the Southern mother. Lucas Hedges, as Jared, looks set to perform a nuanced, vulnerable and emotive account of isolation in a small-town as he struggles to not only accept his own sexuality, but have others to accept him, too.
Focus Features have thrown their weight behind the project, based on Gerrard Conley's 2016 memoir of the same name.
Boy Erased is set for release in UK cinemas on November 2.
Latest posts by Mary Palmer
(see all)