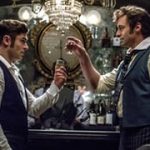 Let me preface this review by declaring one simple fact: I love musicals. I love the lavish costumes; the choreography; the songs that stay in your head for weeks on end. The bigger, the better. There is no such thing as too many sequins or too much jazz hands. If I could burst into song about serious matters in real life, I probably would … Although, no one would thank me for it.
So, I have no idea – truly, none whatsoever – as to how The Greatest Showman simply bypassed me. Other than the fact that it was released on Boxing Day and I was relishing some time in my pyjamas eating my way through selection boxes, I can't think. It's everything I ever wanted; everything I ever needed … It's Hugh Jackman singing at me for nearly two hours, with added circus stunts. What's not to love?
This week, I settled down to finally indulge in a film that – despite its shaky start at the box office – has managed to achieve something of a cult status amongst cinema goers; whether they are musical-lovers or not. And I loved every show-stopping, heart-filling, drum-beating second of it …
The film – with its strong messages of diversity and inclusion – ended up taking $400 million at the box office last year. And it's not hard to see why. From the moment Jackman (as P.T. Barnum) whispers the first line of the opening song, you are welcomed into a world of colour, dreamers, ambition and self-worth.
It presents a classic case of fans versus critics; as film writers derided the twee-storyline and musical numbers, film goers flocked to see the film again and again. Sing-a-long screenings – which Jackman himself managed to sneak into – frequently sell out. It's not part of a universe or franchise, doesn't really have "box office hit" written all over it and is realised in a genre that isn't necessarily too popular these days. And yet, the messages peppered throughout have won The Greatest Showman an allegiance of diehard fans who simply cannot get enough of it.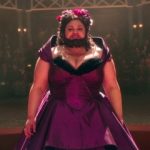 The plot charts Barnum's determination to open up his own museum (which eventually becomes a circus) in order to bring success and prove himself to those who once looked down on him. Many reviews have been quick to point out that the film completely glosses over the more unsavoury elements of Barnum's collection of "oddities". A musical really isn't the place to do that. If this had been a straightforward biopic, you might see the point.
This is Jackman's passion project, and he has turned the origins of the circus into a story about learning to love yourself; family; acceptance. And, he'll also have your toes tapping from start to finish.
Yes, the film's score – comprising of original music by Benj Pasek and Justin Paul – has seemingly got the whole world singing along. Despite the fact that The Greatest Showman is set somewhere around 1850, the soundtrack is full of pulsating drums, spiraling violins, dueling guitars, piano ballads and modern love songs.
The sets are dreamlike, full of vibrant reds and shimmering golds. The scene where Jackman sings A Million Dreams to his daughters and wife is reminiscent of a theatrical backdrop, full of twinkling lights and chalked-out rooftops. There is something quite magical about the whole thing.
Jackman is truly excellent in the central role. He absolutely oozes charm and positivity as he weaves his way from one song to the next; from destitution to international success and back again. The chemistry between Zac Efron (as Phillip Carlyle) and Zendaya (as tightrope walker, Anne Wheeler) is positively electric. The moment they first allow their hands to touch is really emotive.
Keala Settle, as the Bearded Lady, delivers the confident, uplifting This Is Me, which saw her gain an Oscar nomination and secured a performance of the song at the Academy Awards. Arguably, though, the stand out song is the incredibly powerful Never Enough, to which Utah-based singer Loren Allred lent her magnificent vocals.
With cinemas still organising special viewings of the film and healthy DVD and Blu Ray sales to date, it looks like The Greatest Showman is defying the critics and nay-sayers just like Barnum and his band of performers.
The Greatest Showman is currently out on Blu Ray and DVD.
Latest posts by Mary Palmer
(see all)