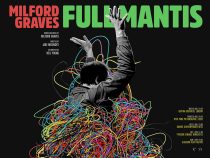 Sheffield Doc/Fest, with National Lottery funding and support from the BFI, today announces Doc/Circuit, a new initiative which aims to develop regional audiences for independent documentary films. Launching on 29 August Doc/Circuit will  feature  Q&A tours of four non-fiction cinema titles starting with Jake Meginsky's critically acclaimed Milford Graves Full Mantis, followed by Doc/Fest 2018 opening night film, Sean McAllister's A Northern Soul, touring in late September to Doc/Fest's home region of Yorkshire, in October Bernadett Tuza-Ritter's A Woman Captured and finally Leilah Weinraub's Shakedown.
Doc/Circuit, which expands the Festival's year-round programme, is intended to develop regional screening networks for independent documentaries in the UK and culminate in a case study report offering detailed insight into UK theatrical exhibition options for independent filmmakers without the backing of a major distributor.
The programme will work with titles that have not been picked up for distribution, but have a potential for new regional audience engagement in the UK. The programme which will tour to major cities including Leeds, Manchester, Bristol, Dundee, Newcastle, Glasgow, and Bradford will focus on developing highly tailored audience engagement and marketing strategies to reach underrepresented audiences with specialised films.
Says Luke W Moody, Doc/Fest's Director of Film Programming,  "Each year we discover incredible documentaries from around the world that we want to share with regional audiences beyond the festival. The vision is  to create new opportunities for filmmakers and audiences , to connect with titles that haven't been supported by traditional theatrical distributors, and we believe will find a community in regions across the UK".
For full details of the dates and venues for the films go to https://sheffdocfest.com/articles/643-doc-circuit?tag=homepage
Latest posts by
John McArthur
(see all)