Believe it or not, baby-faced actor Daniel Bruhl turned 40 this year. The multi-lingual half German, half Spanish actor has transitioned seamlessly from quirky European indie films to Hollywood blockbuster, without being cast as the token bad guy with a non-descript accent. With one season of Netflix's The Alienist under his belt, Bruhl is set to return as Dr Laszlo Kreizler in the follow up series, Angel of Darkness next year.
Bruhl's career path has certainly been one of definitive choices, as he has admitted to knocking back major roles both in Europe and in Hollywood for fear of being typecast. We take a look at six of his best performances. As always, if we've missed any, let us know in the comments below.
Rush
Quite possibly the definitive performance from Bruhl in Ron Howard's biopic about the rivalry between Niki Lauda (Bruhl) and James Hunt (Chris Hemsworth). With his false teeth and receding hairline, this could easily have been the comedy performance next to Hemsworth's long haired playboy. Instead, Bruhl gives a fascinating insight into what drove one of F1s biggest pioneers through injury, failure and success. A brilliant film, made even more powerful by Bruhl's performance.
Goodbye, Lenin!
Fans of quirky European cinema no doubt got their first taste of Bruhl's talents in this 2003 film from Wolfgang Becker. It's 1990 in East Germany and Alex (Bruhl) must convince his mother that the Berlin Wall is still up and Communism still reigns following her lapse into a coma. On the surface, it's a humorous take on history but, looking deeper, it's about how life within the DDR impacted family relationships, personal ambition and even human interaction. A great "starter film" for those interested in Germany's take on their own past.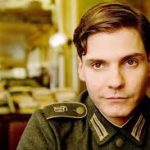 Inglourious Basterds
Bruhl truly launched himself into Hollywood with yet another perfect performance as Nazi "war hero", Freiderich Zoller in Tarantino's 2009 epic. He's the epitome of the cocky German soldier, fuelled by his own ego. He switches effortlessly from French to German to English as he tries to suck up to his superiors – including Goering and Hitler – whilst wooing cinema owner, Shoshanna (Melanie Laurent). Undoubtedly, the star of the show is Christoph Waltz, but Bruhl still delivers an intense, layered performance.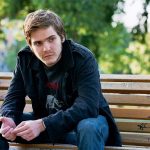 The Edukators
A sort of modern, German cult hit, The Edukators is a dark and intense film that explore human relationships, social standing and politics. Bruhl stars as Jan, a small-time burglar who finds himself caught up in the kidnapping of a rich German businessman. The film is interesting in that you often find yourself swapping "sides" with those involved. You can understand their motives but not necessarily agree with their actions. It's definitely one to make you think and Bruhl is excellent as the conflicted, thoughtful Jan.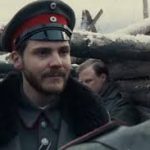 Joyeux Noel
This is one the of the best Christmas films you've never heard of. Focusing on the German and British soldiers who lay down their arms as part of an unofficial truce during Christmas Eve, this is a side to war that you don't often get to see depicted in cinema. Bruhl stars as Lieutenant Horstmayer, a young soldier who finds himself in the trenches and deeply wary of the perceived enemy – he is hardened and distrusting, but eventually softens when he realises that the "enemy" shares more in common with him than he expected.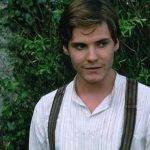 Ladies in Lavender
An interesting choice from Bruhl, as he stars alongside British acting royalty Dames Judi Dench and Maggie Smith as Andrea, a German violinist who washes up in a Cornish seaside town in the 1930s. Interestingly, Bruhl doesn't have too much to say in the film but does most of his communication through his eyes and facial expressions. It's a light-hearted enough film with another interesting and nuanced performance from Bruhl, who absolutely holds his own against his much-respected co-stars.
Latest posts by Mary Palmer
(see all)