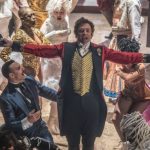 The Greatest Showman has a lot to answer for. The least of which is my uncontrollable urge for a full-on song and dance routine when I'm listening to the soundtrack either in my house or on the bus. Almost a year after it's UK release date, the circus musical has spawned several stage tributes, themed nights, sing-a-longs and even an album of celebrity fans recording their own versions of the songs.
More to the point, what The Greatest Showman delivered was the "feel good factor". It wasn't a film that was particularly well received by any film critic, but it did develop a fiercely loyal fan base who cared more about how the film made them feel than what any roving reporter had to say about the cinematography or the plot. Instead, buoyed by word-of-mouth reviews, the Hugh Jackman-led film ended up taking over $430 million dollars worldwide, and will no doubt have built on this takings empire with the aforementioned "spin off" products.
We have spoken previously on Moviescramble about the divide between fans and critics and this year has proved no exception to the rule. But what cinema has also delivered is a series of films that are loved purely because they make people feel uplifted, nostalgic and – overall – provide a little bit of escapism from the everyday.
This trend has continued throughout this year, in particular with musicals. I once read that film styles are cyclical, and cinema tends to go all out on colour and fluffiness when the world's in a bit of a mess. Step forward, the Brexit-torn, Trump era of 2018. Cinema is offering all of the sweet, upbeat loveliness that real life does not.
The summer was a haze of thigh high boots and glittering Greek islands, as the Mamma Mia sequel strutted its way on to screens, complete with an appearance from Cher. Every screening seemed like a giant hen party and – if social media is anything to go by – most people went more than once. The film took in just shy of $400 million at the box office. This is in spite of the fact that many critics pointed out the rather glib plot and the massive inconsistencies from the first film.
But nobody cared. They just wanted to dance to ABBA in the aisles of their local multiplex.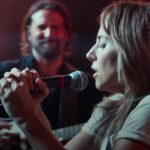 Then came the fourth – yes, fourth – remake of A Star is Born, starring everyone's favourite diva, Lady Gaga. Her army of fans – and her self-flagellating press tour – managed to whip up an absolute frenzy surrounding the film, ensuring a $43 million opening weekend. The soundtrack had the biggest overall opening sales week for a film score in the past three years and became Lady Gaga's longest running chart-topping album in the US.
The figures attached to these films (hundreds of millions in revenue, much more in soundtracks and merchandise) seem almost hyperbolic when you look at the reviews. Certainly, A Star Is Born did manage to earn rave reviews for both of its lead stars, but that entirely bucks the trend.
More in keeping with the fan Vs critics idea is the recently released Freddie Mercury biopic, Bohemian Rhapsody. Rami Malek's central performance has been relatively well-received, but the film, overall, has been widely disregarded as simply "skimming over the surface" of Freddie's life. Some writers even accused the film of trying to airbrush out the pop icon's sexuality.
But, once again, cinema goers just want to rock out to Queen songs in the cinema. They were not really there for the details – unless they were glaringly at odds with well-known facts. They were there to listen to Freddie Mercury's four-octave voice and relive his Live Aid performance.
Rotten Tomatoes places the critics score at 62%, with an audience score of 92%. That's quite a gulf. With box office takings of just over $380 million to date, it's quite clear that film goers aren't looking to reviews any more – gulp – before they book their tickets.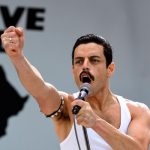 So, is it just that film critics are narky old naysayers who don't believe that cinema should offer fun and entertainment as well as knowledge and insight? Or is it that things have got so bad in the world that all we want is to shake our tail feathers at the cinema by means of pure escapism?
Cynically, you could say that the success and spin offs of The Greatest Showman have encouraged film executives to pursue the musical route – especially when a well-known band is involved – as they know it will result in big returns.
Or maybe, just maybe, a growing number of consumers want their entertainment platform of choice – be it cinema or something else – to leave them with the "feel good factor".
Latest posts by Mary Palmer
(see all)