It's been another funny old year in film. We've had Josh Brolin three ways – Thanos, Cable and Matt Graver – and been offered glimpses of several Disney classics reimagined as live action films. We've seen another host of musicals hit the big screen, delivering the feel good factor, as well as several films – Hereditary and Searching, I'm looking at you – fail to deliver.
What is most pleasing, however, was the difficulty I faced whittling down my favourites from 2018 into a list of merely ten. It just goes to show that cinema still has plenty to keep us all talking and thinking – whether you prefer shiny superheroes or grimy indies.
Let me know what you think of my top ten of the year in the comments section below.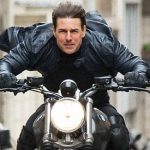 10. Mission Impossible: Fallout
As action-packed popcorn blockbusters go, you can't get much better than the MI franchise. The casting was perfect – from the fist-rattling Henry Cavill to the perfectly villainous Sean Harris – and, as you would expect, the stunts leave you wide-eyed and gawping at their daring. It was a film that never once left you feeling anything other than utterly excited.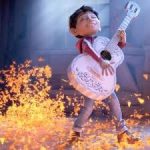 9. Coco
Where do I start with Pixar's latest offering? The vibrant colours; the catchy songs; the poignant messages about life and family. The journey through the afterlife during the Mexican festival of Dia de Los Muertos is some of the most striking animation I have ever seen. Once again, Pixar strike the perfect balance between entertainment for the kids and knowing nods to the adults.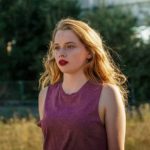 8. Blue My Mind
This Swiss coming-of-age body horror was playing at the Glasgow FIlm Festival this year and was a complete surprise. Sulky teenager, Mia, is going through a particularly difficult puberty – or so she thinks. Lisa Bruhlmann's film explores the tropes of teenage angst against a backdrop of a particularly shocking metamorphosis.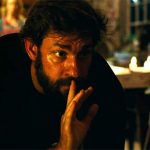 7. A Quiet Place
It's the end of the world, but not quite as you've seen it before. John Krasinki offers us a different take on a post-apocalyptic nightmare – told entirely through sign language. An almost entirely silent film may seem at odds with popular, outlandish blockbusters but A Quiet Place delivers on every level. It's excruciatingly tense and full of truly clever plot twists.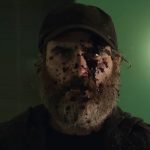 6. You Were Never Really Here
I've always said it – no one does unhinged yet sympathetic quite like Joaquin Phoenix. The taciturn hero – or should that be antihero? – of Lynne Ramsay's latest film, he's a man armed with a hammer and a strong set of ethics. This might be one of Phoenix's best performances to date; Ramsay, too, has created a beautiful piece of cinema.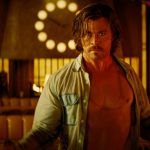 5. Bad Times at the El Royale
If you wanted to watch something truly original this year, Drew Goddard's neo-noir was it. It had music; subterfuge; murder; and morality. The multi-stranded narrative, double-crosses and half-truths kept me engaged until the very end. (And the soundtrack and the costumes are pretty superior, too). The cinematography is beautiful and Goddard doesn't waste so much as a single syllable in his scripts.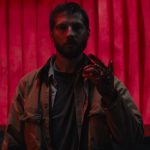 4. Upgrade
Leigh Whannell offers up some sci-fi ultra-violence in an interesting take on AI and robotics. The violence isn't gratuitous but when it escalates, my god, it's not for the faint-hearted. A pulsating, industrial score and wonderfully fluid cinematography all add to the experience which I smugly thought was leading down a certain path, only for Whannell to deliver a brilliant curveball at the end.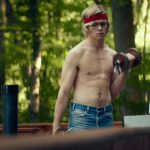 3. My Friend Dahmer
I can't sing this film's praises highly enough. Never once portraying Dahmer as some sort of pantomime villain, Marc Meyers film explores the school years of one of America's most notorious serial killers. This film is particularly challenging in that it doesn't necessarily go seeking sympathy for the circumstances of Dahmer's upbringing – but it's not necessarily casting him as a villain, either.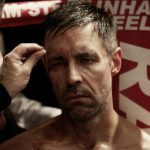 2. Journeyman
Bring your tissues, Paddy Considine is here to ruin your mascara. Starring as an injured boxer, Matty Burton, Considine absolutely avoids all cinematic tropes about the sport itself whilst offering a brutal examination of the healing process he, his wife and his friends undertake. At times, the film is so honest I could hardly bare to watch. It's a shining example of indie British cinema.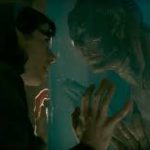 1. The Shape of Water
Romance; musicality; a sense of the "other". Guillermo del Toro's film is a stunning love letter to cinema – and the "outsiders" who are often left behind by society. It feels like a step back in time whilst presenting a message that is still entirely relevant. Whilst the premise of "woman falls in love with fish" might sound weird, it's a film that offers up so much hope and empowerment and – in more ways than one – beauty.
Latest posts by Mary Palmer
(see all)