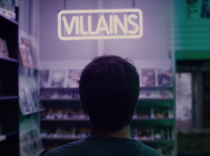 M. Night Shyamalan brings his Eastrail 177 Trilogy to a close almost two decades after the first instalment. 2017's Split proved to be a surprise sequel to 2000's Unbreakable, promising that worlds would collide in Glass. Despite the time in between films, Unbreakable was always intended to be the first of a trilogy with James McAvoy's Kevin, known by his supervillain alias "The Horde", appearing in early drafts of the script. The twist ending in Split divided audiences between those happy that they would finally get a follow-up to Unbreakable while others were confused as to the significance of Bruce Willis' cameo. With Samuel L. Jackson returning as Elijah "Mr. Glass" Price to tie it all together, Dunn will have his work cut out for him as he prepares to do battle with this new bad guy tag-team.
It's been 19 years since David Dunn discovered that he had superpowers, since then he's been putting them to good use as the poncho wearing vigilante "The Overseer". Used to dealing with low level criminals, he sets his sights on a bigger target in the serial killer the media have called "The Horde". After tracking him down, they both engage in battle before being apprehended by the police and sectioned to a mental asylum. Under the care of Dr. Ellie Staple (Sarah Paulson) she tries to convince the men that they are deluded and have no enhanced abilities that make them special. As Kevin struggles with his multiple personalities, David starts to doubt his own sanity. He is soon reunited with his old friend turned enemy, Elijah, who has his own plans for Kevin, or more specifically, his villainous persona that the others call "The Beast".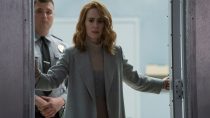 With Glass, Shyamalan attempts to forge what made Unbreakable and Split special, while injecting new ideas that take the story in a new direction. The result is a very busy movie that hits and misses its target. The first hour is built with beautiful tension as we are treated to an early showdown between Dunn and The Beast, both flexing their abilities in a ferocious fight. The plot takes us to the asylum for the majority of the movie, the setting keeps things contained and focused. The pace settles and the plot begins to creep towards the promised climatic battle.
Another layer of comic book mythology is added to the third act, and like most of Shyamalan's movies, it's this part of the story that will split opinion. The attention shifts from our main players, staying true to its comic book formula while overloading events. For me, it initially fell flat, the downbeat turns offering no thrills, before the director offered some more twists in an attempt to satisfy audiences. It works in relation to the rules the film has set out from the start but it may leave a sour taste in the mouth as it feels anticlimactic.
McAvoy deserves top billing as he brings multiple characters to life within one body. His ability to switch between personalities with apparent ease shows an incredible depth to his talents. Each persona is credited individually to McAvoy in the credits, a mark of respect that's more than deserved. Willis plays Dunn with more confidence than before, but it's still a man haunted by self-doubt and personal trauma while Jackson gets to flex his supervillain wings, given Mr. Glass had limited screen time as the known villain last time around. Paulson is brilliant as the sympathetic yet duplicitous doctor. It's difficult to trust her, as genuine as she seems, there is an element of suspicion to her performance that will have you questioning her true motives.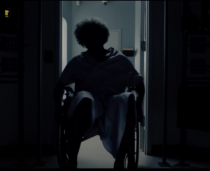 Despite their connection, Unbreakable and Split are both different films that can easily standalone in their own right. In Glass they are thrown together with mixed results. The battles between Dunn and The Beast are entertaining and exciting, there is also a cartoonish element to the final third that wasn't present in the previous films. Unbreakable was a superhero origin, whereas Split was a supervillain origin in retrospect only. In Glass Shyamalan presents the best of both worlds while gently chipping away at the nuances that made the previous films great. The Beast was teased to great effect in Split and is unleashed here, leaving little to the imagination. The same can be said for Dunn's powers, the curiosity of what came next eroded. By contrast it's wonderful to see more of Mr Glass as his motives are explored with a delightful malice, it's fun to see him fulfil his potential as the Lex Luthor to Dunn's Superman.
One thing Glass isn't is dull, and whether you liked the ending or not, it is thought provoking and likely to be the subject of debate amongst fans. I wasn't convinced at first but as I digested it on the journey home, it slowly began to grow on me. In what appears to be a definitive end to the series, Glass is a worthy conclusion to two movies that could easily have been left alone. It's the weakest of the three yet pays both instalments respect as The Eastrail 177 Trilogy terminates, it might wobble at times, but thankfully it doesn't derail.
Latest posts by Thomas Simpson
(see all)