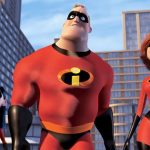 Book sales are on the rise. Vinyl is popular again. And, despite numerous streaming services on offer, cinema admissions in 2018 also saw a crucial rise of 3.7%.
Yes, despite the death tolls being rung out for big multiplexes and smaller indies, it turns out that, as a nation, we still really enjoy sinking into those big red seats and consuming the latest blockbuster. I think further proof lies in the varied Top 10 lists compiled here at MovieScramble – cinema still has plenty to offer those who are interested in the medium, no matter what your personal tastes are.
The UK Cinema Association reports on its website that 2018 saw the highest attendance levels for almost fifty years, which is no small feat, given the multiple viewing options available to consumers. The site reports: "Cinema admissions for the year were 177,001,481, 3.7 per cent up on 2017 – itself a strong year for the sector – and the highest level of UK cinema-going since 1970.
"At the same time, box office was £1,277,122,327, on a level with the figure for the previous year. Taken together, these figures confirm a slight drop in average UK ticket price to £7.22, reflecting some tactical discounting in the sector."
Whilst I barely find a regular cinema ticket for less than a tenner in Glasgow, it's pleasing to see that tickets are being more fairly priced. No doubt, the record box office takings can be directly attributed to huge summer blockbusters, such as Avengers: Infinity War, The Incredibles 2 and Mission: Impossible Fallout. Even more unlikely hits, such as Peter Rabbit, made a sizeable contribution to the total ticket stubs sold.
Over the course of 2018, there were ten films that made more than £30 million in the UK alone – this is up from six films the year before. Perhaps this serves as further proof that, as a nation, we are backing cinema as our chosen form of entertainment.
The UK Cinema Association also reports "massive investment" in cinema infrastructure, with more than twelve new sites opening during the year, with many others seeing "significant refurbishment and investment in new technology".
What would make things even better, in the year ahead, would be more backing for local film festivals and if the bigger multiplexes could show smaller, indie films for at least a week. Showing something once, on a Tuesday at 11am is simply no use if we are to give all films the opportunity to make a decent return.
So, despite Netflix demonstrating record streaming figures for home-grown content such as Bird Box, there is still tangible proof that we can't resist the smell of the popcorn and the thrill of the big screen.
With 2019 already shaping up nicely in terms of new releases, UK cinemas could see another year of healthy takings.
However, if you are going to venture out to your local, just remember to turn off your phone and keep talking to a minimum. No one cares what's on your small screen – we're all here for the big screen.
Latest posts by Mary Palmer
(see all)