Forget the Hollywood cliché of boy meets girl, girl takes off glasses, boy falls madly in love. That's not romance. Lingering glances, unspoken words, stolen kisses … Now, that's got our heart beating. Love – or romance – needn't always be earth-shattering. It can be sweet; it can be different; it can defy the odds.
It can simply be two people who want to be together.
So, since it's Valentine's Day, we thought it would be timely to look at some of our favourite "alternative" on-screen love affairs.
If we've missed any of your favourites in our Six of the Best, let us know in the comments below.
In the Mood for Love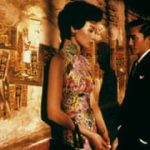 If you want a film that is so full of passion, it's almost unbearable to watch, Wong Kar-Wai's 2000 masterpiece is for you. The lead characters, Chow and Su, slowly fall in love with each other after meeting in their apartment block. The tension and the longing slowly build, leaving you wanting more after every encounter. It's a film that proves that you don't need gratuitous sex scenes to convey desire. The soundtrack is absolutely stunning, too.
Lars and the Real Girl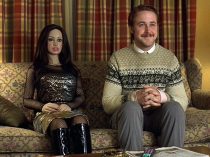 Ryan Gosling heads up this utterly adorable indie romance, as the painfully shy Lars, who falls in love with an *ahem* adult doll. Now, it may sound seedy but there is absolutely nothing untoward here – Lars shies away from human touch and sex. The relationship and feelings Lars develops for his plastic lady friend gently coax him out of his shell and bring him renewed happiness – no matter how many sideways glances he's the subject of.
Loving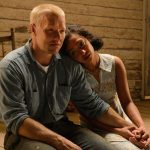 Richard and Mildred Loving were an inter-racial couple setting up their life together in 1950s Virginia. The state didn't want them to be married or start a family, and so they were jailed for being in love. Ruth Negga and Joel Edgerton star in this powerful drama about a love transcending social – and even legal – demands. It's a romance that – like In the Mood for Love – is as much about glances across a crowded room as it is about a landmark civil rights ruling.
Brokeback Mountain

It may have spawned a few parodies about quaking tents, but Brokeback Mountain is, at its heart, a truly beautiful love story. A rancher and a rodeo – torn apart by social expectation and guilt are their own desires – endure a tortured love affair over the course of two decades. Heath Ledger and Jake Gyllenhaal put in equally brilliant performances; subtle and nuanced with plenty of simmering emotion. You will definitely need the tissues.
Her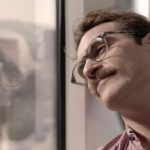 It's probably not too far a stretch to say we all have a relationship with technology. It's just that Theodore (Joaquin Phoenix) his actually in a relationship with is. It sounds like a truly strange love story, but it's one that will still leave you rooting for the 'hero'. Phoenix's performance is incredibly sensitive and subtle – not entirely dissimilar to Gosling in Lars and the Real Girl. It's a film that explores complex definitions of relationships, feelings and technology. A wonderful watch.
The Shape of Water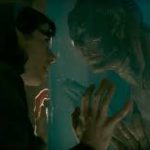 We love this film at Moviescramble. It made such an impact it graced two of our Top 10 lists last year. On the surface, Guillermo del Toro's film is an unconventional love story between a woman and a fish, but beyond that, it's a story of race, sexuality and "the other". It also feels like a love letter to classic Hollywood cinema. The soundtrack and the visuals are a treat, and the cast – including Sally Hawkins, Octavia Spencer and Richard Jenkins – are outstanding.
Latest posts by Mary Palmer
(see all)