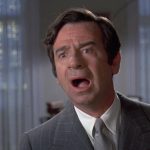 It's a shame to think that many contemporary cinema goers will be unaware of the work of Elaine May. Which is why it's so great that the Glasgow Film Festival are running May Days as one of its many strands this year. May was a true trailblazer when it came to live comedy, script writing and improvisation, with an impact as far reaching as the likes of Tina Fey today.
Alongside The Heartbreak Kid, Ishtar and Mikey and Nicky, you will A New Leaf – the 1971 film which May directed, wrote and starred in. It's a hilariously funny piece, which harks back to theatrical farce and classic Hollywood screwball comedy. It's a real cinema gem.
Starring Walter Matthau as the curmudgeonly bon vivant, Henry Graham, the film is a mix of black humour, verbal slapstick and a lot of physical comedy. Henry has a problem – his playboy lifestyle of fine, tailored suits, the best whisky and fast cars has ensured that his money has all but run out. He has no ambition – and certainly no desire to work – and therefore is forced to make a deal with his odiously rich uncle – that he may borrow $50,000 on the basis that he will find an equally rich girl to marry who will pay off his debt. There's only snag: He has just six weeks to repay the loan.
And so Henry encounters Henrietta, a mousy botanist who cannot keep her glasses on her face or a teacup in her hand. "She needs to be vacuumed after every meal," Henry sighs, exasperated. But, as a clueless heiress, she's also the perfect wife – particularly as Henry is keen to dispose of her as soon as they are married in order to live off her bank balance. May plays Henrietta to perfection. Her flair for physical comedy is truly showcased here – I really couldn't stop laughing at her red wine lips – and she never plays the twee, Hollywood "plain Jane".
Some of the throwaway lines peppered throughout, like little treats, will also make you laugh out loud. "Hitler, eh? Are you related to the Boston Hitlers?" is one such gem.
There are so many glorious close ups throughout the film. Matthau's hang dog jowls and expressive eyes were made for such intensity. The editing and exaggerated facial expressions are simply glorious in their vaudevillian nature.
The chemistry between May and Matthau is wonderful. Their comic timing works effortlessly as a duo and they really play off each other well. She, the earnest simpleton and he, the grumpy wise guy. The proposal scene had me laughing so hard I had tears in my eyes. It was so funny it's simplicity. There are no "big gags" in the film; rather, a series of outlandish scenes and circumstances, played to perfection by the leading pair.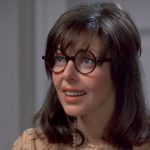 From the outset (for example, the sequence where Henry comes to terms with having no money by visiting his favourite haunts), May establishes a really quirky, borderline fantastical style of comedy.
The supporting cast are equally brilliant, in particular, George Rose, who stars as Henry's long suffering and quick witted butler, Harold. His humour is so dry and – when delivered in his clipped English – is executed brilliantly. He and Matthau also bounce off each other really well.
The ending seems a little rushed but, having said that, Paramount Studios cut the film's run time from nearly three hours to just an hour and forty-two minutes, so that may well be the reason. However, it's still every bit as funny and charming right up until the very end – even with a few plot curveballs thrown in.
It's not often that comedies from more than forty years ago stand up. But A New Leaf most certainly does. If you're in the mood for a film that will genuinely make you laugh out loud, I strongly suggest a trip to the festival to watch this on the big screen.
A New Leaf is playing as part of May Days: The Films of Elaine May at the Glasgow Film Festival.
Latest posts by Mary Palmer
(see all)