Still thrilled at how utterly perfect the Vox Lux soundtrack is, it made me realise something: I didn't actually know that Natalie Portman could sing. Sure, many actors go through drama schools where voice or dance makes up a part of their education, but not too many of them get to show this off in their career.
This prompted another thought – How many films have I gone to see where I have been surprised at an actor who can actually pull off impressive vocals? There are so many good examples of this in recent years, with musicals enjoying something of a resurgence at the cinema. Taron Egerton is about to set the small screen on fire with his vocals in the Elton John biopic, Rocketman. 
For this list, I haven't included the likes of Hugh Jackman and Zac Efron, since both these actors started off their careers either in musical theatre or cinema.
Here are six actors who left me bopping along to the soundtrack on Spotify: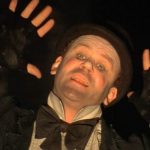 John C Reilly
Reilly has flexed his acting chops in everything from Magnolia to Step Brothers, so it's no surprise that he's able to hold a tune either. He gave a beautiful rendition of Mr Cellophane whilst starring as Amos Hart in 2002's Chicago, demonstrating to audiences that he can do vulnerable and emotive, whilst belting out a big number.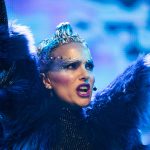 Natalie Portman
Portman has a Harvard degree and speaks six languages, so perhaps it's not a shock that she has many other skills tucked up her sleeve. If you've read our Glasgow Film Festival review of Vox Lux, you'll know that we absolutely loved it, especially when Portman was belting out those big electro-pop anthems. She has a very delicate yet powerful voice that fills the cinema screen.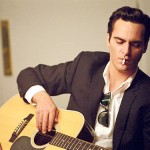 Joaquin Phoenix
New generations fell in love with the "Man in Black", thanks to Joaquin Phoenix's incredible portrayal of Johnny Cash in 2005's Walk the Line. Like John C Reilly, Phoenix's career has spanned a range of genres and characters, but perhaps one of his most iconic roles is as the musical hellraiser, Cash. His impressive vocals do the late singer justice and absolutely stand up on their own.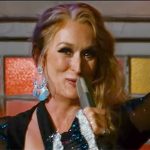 Meryl Streep
Of course, Dame Meryl can sing. Mistress of the accent, she's a natural chanteuse as well. I believe her on-screen singing debut was made in Postcards from the Edge and, more recently, she has delighted audiences with her vocals in the likes of Riki and the Flash, Into the Woods and, of course, the Mamma Mia films. She can do bluesy and soulful, as well as big pop numbers, and her singing is every bit as nuanced as her acting.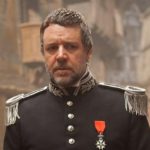 Russell Crowe
Crowe took an awful lot of stick for his turn as the French policeman, Javert, in Tom Hooper's 2012 big screen version of Les Miserables. Actually, I think he does a really impressive job. Crowe's performance – particularly of the song Stars – conveys all his character's weariness. More importantly, he's physically a very good match for his adversary in the film (Hugh Jackman) – something the stage musical never seemed to capture.
Emily Blunt
Another actor who has nailed a huge variety of genres since her rise to stardom, Emily Blunt also has the most pitch-perfect, adorable singing voice. It's sweet like a nightingale, but packed full of emotion. She's sung on the big screen twice, once in Into the Woods and again in Mary Poppins Returns. She's not afraid of big numbers – or the high notes.
Latest posts by Mary Palmer
(see all)