It's Pride Month and, here at Moviescramble, we are only too happy to get our rainbow on. Representations of the LGBTQI community has come a long way from early portrayals – dating back as far as the 1900s. More recent years have seen films such as Call Me By Your Name triple nominated at the Oscars.
Whilst it has been really hard to pin down our top six – especially as European cinema continues to storm the big screen with positive representations of LGBTQI individuals and relationships – we've pulled together a list of our favourites.
Special mentions to the likes of Blue is the Warmest Colour, Far From Heaven, Philadelphia, My Beautiful Launderette and The Miseducation of Cameron Post, which didn't quite make the final cut. Let us know in the comments what you think.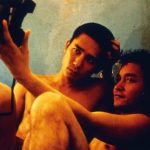 Happy Together
Director Wong Kar-Wai is known for his sumptuous visuals and endearing on-screen relationships, and 1997's Happy Together is no different. The relationship between Ho (Leslie Cheung) and Lai (Tony Leung Chiu Wai) is severely tested when the pair move to Argentina together, seeking a better life. Their turbulent relationship is mirrored by Hong Kong's departure from UK rule. The cinematography is vibrant and chaotic, a bit like Argentina itself.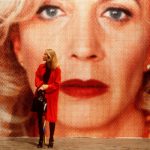 All About My Mother
Pedro Almodovar has never shied away from explorations of LGBT life on-screen, warts and all. Todo Sobre Mi Madre is no exception. Streaked full of colour and life, the film is hugely character driven, giving pride of place to the trans character of Lola (Toni Canton) as she comes to terms with losing the son she never knew she had. It's a wonderful exploration of human relationships, love and co-dependency.
Moonlight
Barry Jenkins 2017 film was fully deserving of the Oscar buzz it generated. It shone a light – if you pardon the crude analogy – on the Black, gay community living in contemporary America and the struggles associated with coming to terms with not one, but two minority identities. Mahershala Ali, Trevante Rhodes and Ashton Sanders are all equally outstanding in a film that is split into three distinct "chapters".
Victim
A real change of tone here; Dirk Bogarde stars in this 1961 black and white classic about a British solicitor being blackmailed over his relationship with a young gay man. What makes Basil Dearden's film so interesting is that it is set against the backdrop of Britain's anti-sodomy laws which, of course, were not repealed until 1967. It was the first English language film to use the word "homosexual" and provides an interesting insight into the laws at the time.
Carol
Much is made over the costumes and settings of Todd Haynes' 2015 adaptation of the Patricia Highsmith novel. But the film is so much more than this. The tender love story of Cate Blanchett's Carol and Rooney Mara's Therese is one that is both utterly beautiful and, ultimately, condemned by the social constraints of 1950s America. It's about courage and passion; the pressure to conform and the possibility of happiness.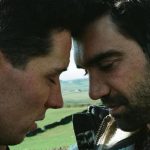 God's Own Country
In a pleasing change, this festival-circuit favourite is a film about love setting you on the right path, as the young farmer, Johnny (Josh O'Connor) is sworn away from binge drinking and meaningless sex by the migrant worker, Gheorghe (Alec Secareanu). Director Francis Lee describes his 2017 film as being "a story about two men, about masculinity … or the way in which men communicate physically and emotionally."
Happy Pride month!
Latest posts by Mary Palmer
(see all)